" Does Aikido Training Lead to Effective Self Defence Skills? Add YOUR Important Opinion to Our Aikido Self Defence Forum "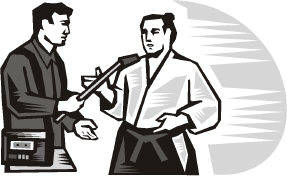 Welcome to our Aikido Self Defence Forum. We would like to hear about your practical Aikido experiences and most interesting information.
Have YOU found a unique Aikido instructor or seminar training in practical skills? Write about it here! We want to hear it, so please give us your valuable opinion and share Your Favourite Story!
It will be given it's very own webpage for other people to comment on. In this way you'll be helping with the growth of a NEW Aikido discussion forum and develop a real community spirit. After all, it's all about sharing... right?
Click Here to Read What Others Have Said...
and Add Your Comments!
Is Aikido an Effective
Method of Self Defence?
Do you have a great story or useful tip about how Aikido can work in a real self defence situation? Share it!
Read Other Stories on...
Aikido Self Defence
Click the links below to see more Aikido reviews, stories and tips that have all been written by other important visitors to this page...
Aikido Can Be Effective As Self Defence!

Yes, I think Aikido can be a very effective method of self defence. The practise of the art teaches many ways to completely avoid and deal with various …
Did You Say Aikido?

Please do not defend yourself, just ignore yourself and be one with your partner. (your enemy is the wrong word). This is what we say... oneness.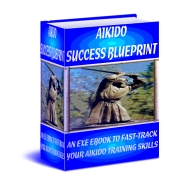 Finally Revealed... the NEW Aikido Success Blueprint ebook. You can Fast-Track Your Aiki skills to peakperformance levels with this massive collection of knowledge, ideal for beginners, students and instructors.
The NEW Aikido First Aid Kit ebook teaches you How to prevent and treat Aikido injuries. It gives you the tools you need to help you stay on the fast track to Aikido mastery. PLUS 4 other FREE BONUS ebooks.
Aikido Success Blueprint Ebook Collection


Aikido Self Defence Forum to Homepage