You'll Learn: verbal skills, how to protect your personal space, trigger points when to take action, what action to take, easy-to-apply simple moves, develop massive power, very effective pressure points. Proven effective tips That Work! Just
15
11
7 places
available. Book and confirm your place!

Book Lessons in Aikido, Self Defence, and Pressure Points
to Develop Your Skills... FAST!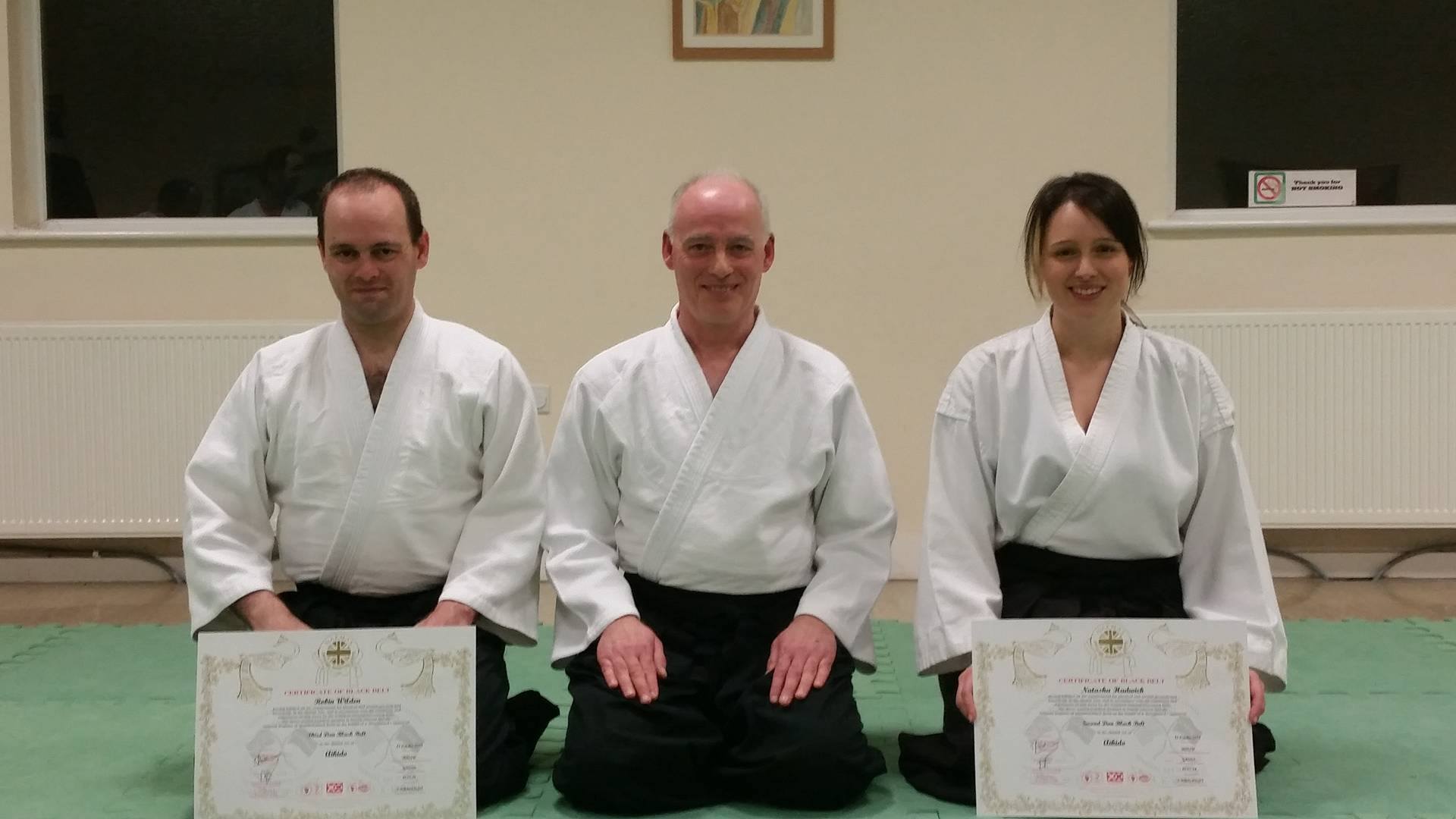 Robin, Tony, Natasha

Here's where you can book lessons with us. We offer unique classes, seminars, and private lessons in Bognor Regis, West Sussex, UK.

You can learn traditional aikido, aiki principles, self defence, effective pressure points, massive power development, chakra meridian balancing, breath control, meditation, contemplation, and much more!
Training Fees
Our fees may seem a little expensive compared to some others. But it is important to bear in mind that you will be taught by instructors who are very experienced and know exactly how to pass on essential principles...
We deliver comprehensive information on aikido and self defence. This includes practical skills, theory, principles, mindset, psychology, etc.
You will develop your skills... FAST!
Juniors - 6.00-7.30pm - £7 per class or £20 month - Thursdays            
Adults - 7.30-9.15pm - £10 per class or £30 month - Thursdays
These are 3 hours long and are held several times a year. The next one is on Sunday 1st February 2015 at 6.15-9.15pm - £20 (max 15 people)
One person - 1.5hrs £35 - 3hrs - £60                                                
2-6 people  - 1.5hrs £60 - 3hrs - £100

These are available on Sunday evenings between 6.15-9.15pm. This includes venue, safety mats, insurance, and experienced training partner.
How to Book Lessons
1 - Show your interest and complete our booking form below or tel 01243 824329

2 - Complete a pre-training form at our dojo to ensure suitability and for up to 4 weeks insurance cover. 

3 - Within 4 weeks complete an Arun Aikido Club membership form at our dojo (£15 year).   

4 - Pay for your Membership & Classes or you can pay monthly/weekly by cash or cheque at our dojo.

5 - Please Note: If booking a place on one of our Self Defence Seminars or for Private Lesson, you will have to Pay in Advance Here to confirm your booking.