Pressure Point
Self Defence Seminar


Learn how to protect yourself. Including... correct mindset, deal with verbal conflict, protect your space, trigger points, when to take action, 6 key moves to take control fast, double your power, use attackers strength against them, most effective pressure points, etc. Starts at 6:15-9:15pm on Sunday 3rd December 2017 in Bognor Regis, West Sussex UK - Click Here for Full Details!


Sensei Natasha Hadwick Posts
Her Articles, Comments and
Unique Training Experiences!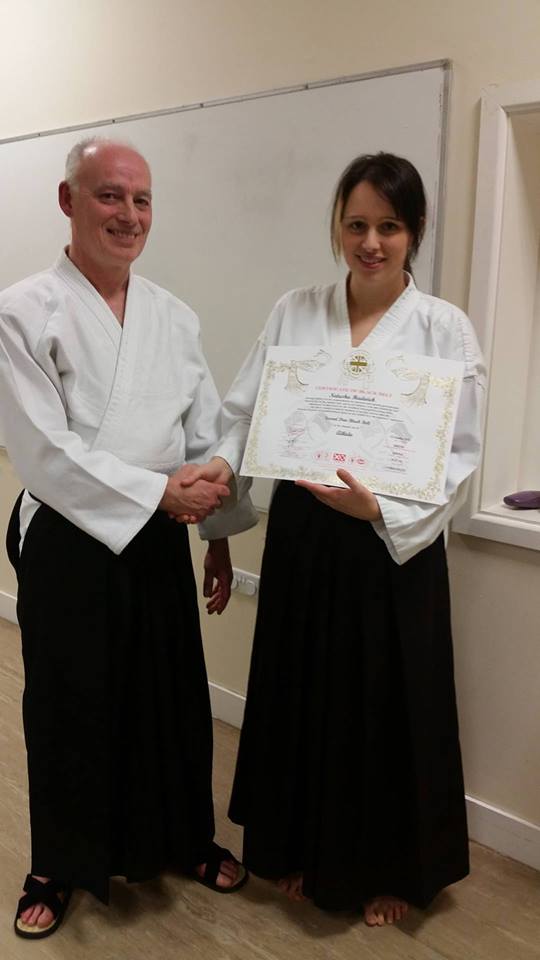 Sensei Tony Wilden congratulates Sensei Natasha Hadwick on her aikido 2nd dan award

This is a permanent webspace where Sensei Natasha Hadwick posts her articles, comments and training experiences... stay tuned!
You can join in and post your comments... see below!


Sensei Natasha Hadwick - Articles
This is where Sensei Natasha Hadwick of the Arun Aikido Club posts her stories and training experiences. Please add your comments and Share it!
What Natasha and Her Visitors Have Said
Click links below to see Sensei Natasha's contributions. You can rate them and add your valuable comments to this page...