Steven Seagal Aikido
Clip, Aikido and Music Videos
Top 10 Aikido Tips Course - FREE!

Welcome to our Steven Seagal Aikido clip, movie and best video page. The following gives You a short bio on his exceptional life so far...

Steven Seagal Aikido Master
Steven Seagal was born in Lansing, Michigan on April 10, 1952, he is a man of diverse character whose spiritual beliefs and humanity are woven into every aspect of his life.
A son of a Math teacher and a Medical Technician, Steven's humble childhood was underscored by a fascination with the Martial Arts and the blues.
At the age of 17, Steven Seagal headed for Japan to immerse himself in Japanese culture and to learn Aikido and Martial Arts from the masters.
Beyond his incredible skill as a 7th Dan Aikido Master, is the spiritual enrichment Steven gained learning Buddhism, the art of meditation and Zen mastery.
Steven speaks fluent Japanese and is proud of the respect he has earned in Japan and throughout many parts of Asia. His Japanese name is Take Shigemichi.
Steven Seagal Aikido Clip
Steven Seagal Aikido Master - Aikido Health Centre
He lived and learned Japanese culture for over 15 years and his spiritual beliefs play a big role in his life. It is what has guided him to become a Martial Arts expert, a beloved actor, and distinguished musician.
Most importantly, it is his genuine care for others that drives him to give unselfishly of his time and financial support to many charities across the world, including needy children around the world, the environment, animal rights, and AIDS projects.
Most of us know Steven for his roles as an action hero with an acting career that was launched from his Los Angeles Dojo in the late 80's where he taught Martial Arts to the likes of Sean Connery, James Coburn and the famed talent agent, Michael Ovitz.
It was Mr. Ovitz who paved the way for Steven to co-write and star in his first and hugely successful action film "Above the Law" in 1988 and from there it launched a career of over 20 movies and $2 billion at box office.
Steven immerses himself in his work on the screen, writing, producing, directing and acting. His films include box office successes such as Hard to Kill, Under Siege, Executive Decision, Glimmer Man, and Exit Wounds to name a few, all are well regarded for their fast paced action.
Steven Seagal Aikido Master - Aikido Health Centre
Steven Seagal Aikido Clip
Today, Steven continues to put out movies, but one of the most treasured aspects of this diversely talented man is his music. He is a proficient blues artist and has honed his guitar skills, playing his music with some of the greatest blues legends to walk this earth.
BB King, Bo Diddley, John Lee Hooker and his greatest influence, Clarence "Gatemouth" Brown, who recently was taken from us as a result of injuries suffered in Hurricane Katrina, are all among those who Steven has jammed with and also shares a common bond - the blues.
Steven is a purist when it comes to the blues and he remains true to its roots which is evident in his latest release, "Mojo Priest", recognized as one of the best blues albums to surface in many years. Steven's first album, Songs from the Crystal Cave, was a top seller in European markets and features a combination of styles including blues, pop, jazz and reggae, with a classic harmonica solo by Mr. Stevie Wonder.
Steven Seagal Aikido Master - Aikido Health Centre
Steven Seagal Music Clip
Steven Seagal is commitmed to Asian philosophies and religion. As a Buddhist, Zen teacher, and healer, Steven lives by the principles that the development of the physical self is essential to protect the spiritual man. He believes that what he does in his life is about leading people into contemplation and enlightenment.
Steven Seagal is a versatile talent and an intricate human being, whose passion, selflessness, integrity and character are embodied in his work. He has been recognized by Tibetan lama Penor Rinpoche as a reincarnated Tulku 'Chungdrag Dorje'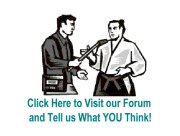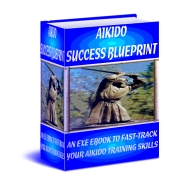 Tony has just released his NEW Aikido Success Blueprint ebook. You can Fast-Track Your Aiki skills to peakperformance levels with this massive collection of knowledge, ideal for beginners, students and instructors.
The Aikido First Aid Kit ebook teaches you How to prevent and treat Aikido injuries. It gives you the tools you need to help you stay on the fast track to Aikido mastery. PLUS 4 other FREE BONUS ebooks.
Aikido Success Blueprint Ebook Collection


Steven Seagal Aikido to Homepage