Knowledge is Power, but...
Action is the Key to Your Success!
Harmony of Mind-Body-Spirit. Issue 123. May 2013.

Hello
It's Tony from the Aikido Health Centre with your latest Harmony ezine. It offers you my top tips and insights on Aikido and Health.
If you like this e-zine, please do a friend and me a big favour and 'pass it on'.
If a friend did forward this to you and if you like what you read, please subscribe and get your gifts by visiting... Harmony of Mind-Body-Spirit
This issue focuses on the #1 Health Product - see below. Next month, we turn the spotlight on the correct mental attitude - stay tuned!
WHAT'S THE
#1 HEALTH PRODUCT?

The most important elements for health and well-being are pure air, water, food, thoughts, emotions, and actions. After all...
You are what you
breathe, drink, eat, think, feel and do.
By focusing on all of these aspects of your life, and taking positive action, you can completely change your life... Fast!
yes, we all have dozens of tasks that have to be carried out every day, which sometimes puts the 'essentials' on the back burner. But, if you haven't already, it's time to get your priorities in order of importance.
Of course, the air you breathe, the water you drink, and the food you eat should be as pure as possible. Along with the correct thoughts, feelings and actions you can experience Optimum Health
This article focuses on the nutrients you need to operate at 100%.
Unfortunately, nearly all of the foods available in markets, supermarkets, restaurants, etc. is bad for your health. Why would anyone eat anything that has been sprayed with toxic chemicals, grown in polluted soil, and been through a deadly manufacturing process?
It beats me, but millions of people do this on a daily basis.
Many people are either ignorant to their needs or too trusting, and rely on the bad advice of large corporations and governments that are solely interested in profit. They assume that if everyone else is doing it, then it must be okay... right?
Wrong!
The fact is, that if you eat anything other than organic food then you are contaminating your mind and body. This will affect your thoughts, and feelings, which will affect your actions.
Unfortunately, organic foods tend to be more expensive, and in the current economic climate, difficult to justify spending extra money on.
most of us insure our houses, cars, phones, etc. why not our bodies?
Food toxins and pesticides contaminate the body and can cause stiffness which leads to aches, pains, anxiety, tension, and stress. After a while we may experience anger, sadness, depression, which lead to illness, dis-ease and eventually death.
I highly recommend, that if you cannot stretch to only eating organic foods, then you should, at least take a nutritional supplement that can protect your health and slow down the aging process.
Unfortunately, many supplements just aren't good for you. Even though they have the vitamins and minerals listed, it doesn't mean that they are processed by your body in a way that will be of benefit.
Many of these nutrients are synthetic and will not be absorbed but pass straight through your digestive tract.
Which means you are taking these supplements for nothing, or even having a negative result on your health.
Which ones are of benefit?
I have done the research and found one of the best available... see below.
My unique Optimum Health Secrets 2.0 ebook includes full details about my #1 Health Secret... Check It Out Now and grab the bonuses too!
THE BEST SUPPLEMENT
AVAILABLE ANYWHERE!

In order to be sure you are absorbing nutrients, it is essential to take a good quality multi-vitamin/mineral supplement on a daily basis.
The product I use myself and highly recommend is called Vitaforce. It is an organic green food supplement and the most complete source of nutrients I have found in many years of research. It includes...
1 - All your daily vitamin and mineral needs in one supplement.
2 - Made from organic and natural ingredients.
3 - Incredibly dense with nutrients.
4 - Contains live probiotic cells.
5 - Made with the healthiest wild crafted fruits and vegetables.
6 - The only green food powder/multivitamin supplement you'll need.
Vitaforce is specially designed to provide all of your daily nutrients in a combination that is effective. It contains several categories of nutrients... vegetables, fruits, red algae, non-active nutritional yeast, and a probiotic blend that is dairy-free.
Other supplements often contain nutrients that are difficult to absorb when separated from food, but Vitaforce's organic ingredients are easily absorbed by your body to bring you complete nutrition.
You can mix Vitaforce Powder into juices, water, smoothies, or any other kind of drink, or even take vitaforce tablets. The ingredients in Vitaforce Powder are 100% vegan and wild crafted, including...
Org. Spirulina, Hawaiian Spirulina, Cracked Cell Chlorella, Org. Wheat Grass Juice, Org. Kale, Org. Collard Greens, Org. Parsley, Org. Beet Juice, Org. Broccoli Sprouts, Org. Spinach, Org. Icelandic Kelp, Wild crafted Calcified Red Algae (citric acid and malic acid), Dunaliella Salina Extract, Super Fruit Blend: Acerola Cherry Extract (25% Vitamin C), Org. Mango, Org. Acai, Org. Wild Billberry, Org. Wild Lingonberry, Org. Black Currant (berry and juice), Org. Aronia Juice, Org. Pomegranate Juice, Org. Wild Blueberry, Org. Concord Grape Juice, Org. Sour Cherry Juice, Org. Wild Elderberry Juice, Org. Wild Cranberry Juice, Org. Red Raspberry, Org. Black Raspberry
Non-Active Nutritional Yeast**: Nutritional Yeast, Zinc Yeast, Chromium Yeast, SelenoExcell® Yeast
Dairy-Free Probiotic Blend: FOS (prebiotic), Lactobacillus acidophilus (1 billion cfu/gm), B Bifidobacterium bifidum (1 billion cfu/gm)
**Can be used safely by people with Candida, Albicans, and on yeast-free diets
Vitaforce contains living micro-organisms that improve digestion, lower cholesterol and blood pressure, decrease inflammation.
Are you convinced yet?
After 30 years of research on health, well-being, and spirituality, Vitaforce is the nutritional supplement I use on a daily basis, and highly recommend!
Do you want simple step-by-step tips on how to boost your health? Full details in my unique Optimum Health Secrets
ACTION IS THE
KEY TO YOUR SUCCESS!

You can live a healthy and vibrant life, by using the following tips daily...
"You Are What You Breathe, Drink, Eat, Think, Feel and Do"
Tony Wilden
1 - Breathe DEEPLY and Relax.
2 - Drink Plenty of PURE Water.
3 - Eat ORGANIC Food and Supplements.
4 - Focus on POSITIVE Thoughts.
5 - Positively EXPRESS Your Feelings.
6 - Gently STRETCH for Flexibility.
7 - List Your Life GOALS.
8 - ACT on Your Plans.
Remove stress, anxiety, and dis-ease, by completing the 8 holistic key steps. It's all explained here... Optimum Health Secrets
RECOMMENDED ACTION

Visit Tony's... Blog - Facebook - Twitter I'd love to hear your important opinion on Aikido and Health related issues... Tell Me what You Think

Peace & Harmony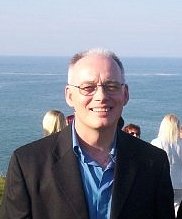 Tony Wilden
Aikido Health Centre

P.S. Join our Community Forum

Tony Wilden is an Aikido Instructor and qualified in several Healing Arts. He has a deep interest in spiritual matters, optimum health, environmental issues, and the creation of harmony between people and nature. Tony is on a path to wisdom, freedom and power and shares his insights on aikido, health, universal principles, ancient knowledge and master strategies.




Please Note

The information provided in the Harmony ezine is for educational purposes and not intended to diagnose, treat, cure or prevent any dis-ease. It should not replace the advice of your health advisor or doctor.




(c) May 2013 - All Rights Reserved - Aikido Health Centre
Tony Wilden - 98 Linden Road, Bognor Regis, West Sussex PO21 2BD UK