Knowledge is Power, but...
Action is the Key to Your Success!
Harmony of Mind-Body-Spirit. Issue 125. July 2013.

Hello
It's Tony here from the Aikido Health Centre with your latest Harmony ezine. It offers you my top tips and insights on Aikido and Health.
If you like this e-zine, please do a friend and me a big favour and 'pass it on'. If a friend did forward this to you and if you like what you read, please subscribe and get your gifts by visiting... Harmony Ezine
This issue turns the spotlight on... The People's Voice, an exciting new project - see below. Next month, we focus on my completely new video service and how it can help you - stay tuned!
WHO CONTROLS
THE MEDIA?

I read recently that in the USA there are 1500 newspapers, 1100 magazines, 9,000 radio stations, 1500 tv stations, and 2,400 publishers... all owned by just 6 corporations.
Yes you read that right... six!
This means that most Americans are being manipulated by these large corporations. Why would they do that?
To get their money of course!
Cynical? Maybe, or more likely...
just being realistic :)
The 6 corporations that collectively control U.S. media are... Time Warner, Walt Disney, Viacom, News Corp., CBS Corporation, and NBC Universal.
Together, the "big six" absolutely dominate news and entertainment in the United States. But even those areas of the media that the "big six" do not completely control are becoming increasingly concentrated.
For example, Clear Channel now owns over 1000 radio stations across the United States. Companies like Google, Yahoo and Microsoft are increasingly dominating the Internet.
But it is the 'big six' that are the biggest concerns. When you control what Americans watch, hear and read you gain a great deal of control over what they think. They don't call it "programming" for nothing.
AND...
I suspect a similar situation has been occuring in most other countries too!
This is why I felt urged to tell you about an important new development. You see there are many alternative outlets that tell us about the greed, control and manipulation of these powerful elite corporations.
But not much seems to change... they still hold the power.
Change will only take place when people are made aware of what is really going on. Once the masses are informed, and willing to take action against this control, then the situation will change.
Keep reading to find out how YOU can make a big difference...
THE
PEOPLE'S VOICE

The People's Voice is a completely new project that will offer a free global internet TV & Radio station broadcasting the information, background, and opinions that the mainstream media won't touch.
This is exciting because you'll get the facts of what is really going on in the world, and also how to change it for the better.
But they need your support!
Their fund raising campaign has already reached the target for the first 6 months of airtime. The total has passed £290,000 so far with a target of at least £300,000 by the end of the appeal on July 10th.
This will pay for the technology and key personnel to take them to air as a top class 24-hour uncensored global TV and radio station in which the information will be the 'star'.
They will be broadcasting daily from the UK and US with other programmes in the planning for Australia, the Middle East, and Africa etc. This is a non-profit making adventure and every penny will go back into the station.
Why should The People not have a voice with the same level of technology and communication potential as the mainstream media which denies The People a voice?
They have a fantastic team of media professionals being assembled who are willing to take this station to air for a fraction of the cost of the mainstream media, but with the same standard and quality and with truth as their goal, not corporate profit or the Establishment song sheet.
All they need is the funds to do that and they estimate this to be at least £300,000. Any help you can offer would be much appreciated.
Please visit... The Peoples Voice
The Peoples Voice is a massive project that can make a BIG difference. It will be run by David Icke who has been lecturing around the world for many years. I have been studying his work for years, because he is at the leading-edge of positive change for the future of humanity.
I highly recommend that you check out www.davidicke.com
My Optimum Health Secrets 2.0 ebook offers you key action tips to experience glowing health, plus great bonuses... Click Here
ACTION IS THE
KEY TO YOUR SUCCESS!

You can live a healthy and vibrant life, by using the following tips daily...
"You Are What You Breathe, Drink, Eat, Think, Feel and Do"
Tony Wilden
1 - Breathe DEEPLY and Relax.
2 - Drink Plenty of PURE Water.
3 - Eat ORGANIC Food and Supplements.
4 - Focus on POSITIVE Thoughts.
5 - Positively EXPRESS Your Feelings.
6 - Gently STRETCH for Flexibility.
7 - List Your Life GOALS.
8 - ACT on Your Plans.
Remove stress, anxiety, and dis-ease, by completing the 8 holistic key steps. It's all explained here... Optimum Health Secrets
RECOMMENDED ACTION

Visit Tony's... Blog - Facebook - Twitter I'd love to hear your important opinion on Aikido and Health related issues... Tell Me what You Think

Peace & Harmony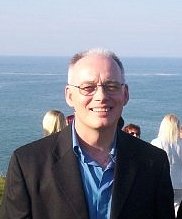 Tony Wilden
Aikido Health Centre

P.S. Join our Community Forum

Tony Wilden is an Aikido Instructor and qualified in several Healing Arts. He has a deep interest in spiritual matters, optimum health, environmental issues, and the creation of harmony between people and nature. Tony is on a path to wisdom, freedom and power and shares his insights on aikido, health, universal principles, ancient knowledge and master strategies.




Please Note

The information provided in the Harmony ezine is for educational purposes and not intended to diagnose, treat, cure or prevent any dis-ease. It should not replace the advice of your health advisor or doctor.




(c) July 2013 - All Rights Reserved - Aikido Health Centre
Tony Wilden - 98 Linden Road, Bognor Regis, West Sussex PO21 2BD UK