Knowledge is Power, but...
Action is the Key to Your Success!
Harmony of Mind-Body-Spirit. Issue 126. August 2013.

Hello
It's Tony here from the Aikido Health Centre with your latest Harmony ezine. It offers you my top tips and insights on Aikido and Health.
If you like this e-zine, please do a friend and me a big favour and 'pass it on'. If a friend did forward this to you and you like it, please subscribe and get your gifts... Harmony Ezine
In this issue we spotlight Animated Video, an exciting new project - see below. Next month, we focus on Aiki Peace Week - stay tuned!
MY NEW
VIDEO SERVICE

Recently, I decided to include a unique new method of promoting through my Aikido Health Centre website. And, I am really excited about the potential it offers me and more importantly... YOU!
What is It?
VideoScribe is a unique way to create engaging animated videos quickly and easily. It gives You the power to bring impact to your message without technical or design knowledge.
You can create amazing marketing videos, instructional talks, add a visual to your talk or story, bring illustrations to life, show text, logos or photos and keep any audience captivated.
It is often called Whiteboard animation or Fast Drawing, VideoScribe replicates a stop-motion capture style of drawing that's so popular on commercials... at a fraction of the cost & time.
Check out a recent animated video I made... Aikido Success Blueprint
Yes, it takes some time to understand the software and to put together a decent video. But, I think you'll agree that it is a unique way of standing out from the crowd...
Right?
If you are interested in creating powerful videos quickly, and want a no-cost 7 Day Trial, visit... Sparkol Videoscribe
MY NEW
ANIMATED VIDEO SERVICE

As I have already taken the time to learn how to effectively use the Videoscribe software, then you may want to employ my services to create a unique video for you.
All you have to do is supply me with your text and pictures, and an overview of what type of video you are looking for, and I will make it.
As this is a new venture for me, here's your opportunity to get it much cheaper, as I develop my skills and gain experience.
My costs depend on the length of time it takes to complete your project.
I will charge just £15 per hour, and expect to take around 5 hours to initially prepare your video. Then we would discuss any changes you would want, until we reach a completed video to your satisfaction.
Another 5 hours may be enough, but expect to pay a minimum of £100+ depending on your needs.
Over the next few weeks, I will be preparing a detailed online form, that you can complete. Until that is available, to discuss your requirements, please contact me here...
tony@aikido-health.com
My Optimum Health Secrets 2.0 ebook offers you key action tips to experience glowing health, plus great bonuses... Click Here
ACTION IS THE
KEY TO YOUR SUCCESS!

You can live a healthy and vibrant life, by using the following tips daily...
"You Are What You Breathe, Drink, Eat, Think, Feel and Do"
Tony Wilden

1 - Breathe DEEPLY and Relax.
2 - Drink Plenty of PURE Water.
3 - Eat ORGANIC Food and Supplements.
4 - Focus on POSITIVE Thoughts.
5 - Positively EXPRESS Your Feelings.
6 - Gently STRETCH for Flexibility.
7 - List Your Life GOALS.
8 - ACT on Your Plans.
Remove stress, anxiety, and dis-ease, by completing the 8 holistic key steps. It's all explained here... Optimum Health Secrets
RECOMMENDED ACTION

Visit Tony's... Blog - Facebook - Twitter I'd love to hear your important opinion on Aikido and Health related issues... Tell Me what You Think

Peace & Harmony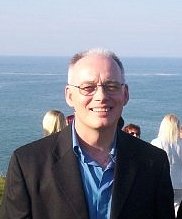 Tony Wilden
Aikido Health Centre

P.S. Join our Community Forum

Tony Wilden is an Aikido Instructor and qualified in several Healing Arts. He has a deep interest in spiritual matters, optimum health, environmental issues, and the creation of harmony between people and nature. Tony is on a path to wisdom, freedom and power and shares his insights on aikido, health, universal principles, ancient knowledge and master strategies.




Please Note

The information provided in the Harmony ezine is for educational purposes and not intended to diagnose, treat, cure or prevent any dis-ease. It should not replace the advice of your health advisor or doctor.




(c) August 2013 - All Rights Reserved - Aikido Health Centre
Tony Wilden - 98 Linden Road, Bognor Regis, West Sussex PO21 2BD UK