Knowledge is Power, but...
Action is the Key to Your Success!
Harmony of Mind-Body-Spirit. Issue 137. July 2014.

Hello
It's Tony here from the Aikido Health Centre with your Harmony ezine. It is packed with unique tips and insights on aikido, health and spirituality.
If you like this e-zine, please do a friend and me a big favour and 'pass it on'. If a friend did forward this to you and you like it, please subscribe and get your gifts... Harmony Ezine
In this issue we discuss Powerful Paths - see below. Next month, we spotlight my Website Mastery search engine experiment - stay tuned!
POWERFUL PATHS

This month we will discuss powerful paths that lead to positive change. We will outline a few great ways to make changes to your lifestyle, and more importantly, key action steps to ensure you succeed.
So, what are the key elements required to boost your chances?
Well, the first one is to set your goals...
What are your dreams, desires and life goals? What do you want to achieve during your extraordinary lifetime on planet earth?
It is a good idea to write down, in full detail, your short-term, mid-term, and long-term goals. To reach yourt target, it is important to be prepared for your journey. In other words make a blueprint and map out the details.
READY...
Its now time to focus your mind and set your sights on your first target.
AIM...
Once you have a single target in mind, then you can apply all of your energies to achieving it. It's now time to take massive action towards this target and be persistant until it has been reached.
FIRE!
So, there you have it, in a nutshell, a simple, powerful, efficient, and very effective way of reaching your goals. Take action, and tick them off your list one-by-one until your list is complete... then set NEW goals :)
WHAT ARE THE PITFALLS THAT
WILL MESS UP THIS STRATEGY?

One of the main pitfalls that can stop you from reaching your goal or target is distractions. This includes anything that takes your focus away from your goal. For example...
1 - daily chores that take your time and energy... work, shopping, gardening, domestic chores, family visits, the list goes on.
2 - Lack of physical energy because of your commitments.
3 - Lack of mental energy, because your mind power is scattered with too many thoughts in varying directions.
4 - Paradigms of habits trying to pull you back into your 'normal' behaviour.
YOU CAN Solve This!
By reducing your physical chores and being more efficient you will free up time and energy. By letting go of unwanted negative thoughts you'll be in a more positive frame of mind.
One of the best ways of breaking old, worn-out negative habits is...
PRIORITY!
Have you noticed that every day there are some things that get done, no matter whjat else happens in your day? This is because you have made them a priority... you regard them as important enough not to miss.
All you have to do is move your goal or target up the list to the top. That way, every day you are doing something to move towards your goal.
For example Dr. Wayne Dyer used to run 7 miles every day regardless of where he was, or how he felt, or what time it was. One way or another he managed to fit this in.
How long did he do it?
You wont believe this, but it is true...
He ran 7 miles every single day for 21 years!
Now thats how you can power up your charge towards YOUR GOALS!
WHEN SHOULD YOU BEGIN?

Okay that's the ground work done. You have made a detailed list of your goals. You have moved them up the priority list near the top, set your sights on the first goal, and are ready to take massive action!
When should you start?
In a minute, later on today, tomorrow, in a few days, next week, when your plans are finalised - NO...
Right Now!
Now its time to give you some suggestions for great paths to take to change your lifestyle. So what are the fastest, most efficient, and effective methods to make a massive positive change?
If I give you 15 ways or 10, or even 5 ways, it may scatter your mind. Which will be of no benefit to you. The aim is to take action... right?
Here are my top 3 methods to achieve your life goals...
1 - Emotional Freedom Technique.
EFT offers you a simple, but very effective way of tapping acupressure points to release mental blocks... Learn How Here
2 - Release negative Feelings.
The Sedona Method offers a great way of achieving this. It shows you how to let go of unwanted emotions.
3 - Behave as if you have already achieved your goals.
Imagine how you would feel, what posture you would be in, how you would be breathing, what you would be thinking and saying, etc.
ACTION IS THE
KEY TO YOUR SUCCESS!

"You Are What You Breathe, Drink, Eat, Think, Feel and Do"
Tony Wilden

You can live a healthy and vibrant life, by using the following tips daily...
1 - Breathe DEEPLY and Relax.
2 - Drink Plenty of PURE Water.
3 - Eat ORGANIC Food and Supplements.
4 - Focus on POSITIVE Thoughts.
5 - Positively EXPRESS Your Feelings.
6 - Gently STRETCH for Flexibility.
7 - List Your Life GOALS.
8 - ACT on Your Plans.
Remove stress, anxiety, and dis-ease, by completing the 8 holistic key steps. It's all explained here... Optimum Health Secrets
RECOMMENDED ACTION

Visit Tony's... Blog - Facebook - Twitter I'd love to hear your important opinion on Aikido and Health related issues... Tell Me what You Think

Peace & Harmony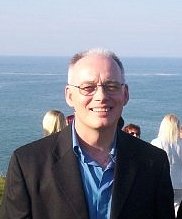 Tony Wilden
Aikido Health Centre

P.S. Join our Community Forum

Tony Wilden is an Aikido Instructor and qualified in several Healing Arts. He has a deep interest in spiritual matters, optimum health, environmental issues, and the creation of harmony between people and nature. Tony is on a path to wisdom, freedom and power and shares his insights on aikido, health, universal principles, ancient knowledge and master strategies.




Please Note

The information provided in the Harmony ezine is for educational purposes and not intended to diagnose, treat, cure or prevent any dis-ease. It should not replace the advice of your health advisor or doctor.




(c) July 2014 - All Rights Reserved - Aikido Health Centre
Tony Wilden - 98 Linden Road, Bognor Regis, West Sussex PO21 2BD UK