Knowledge is Power, but...
Action is the Key to Your Success!
Harmony of Mind-Body-Spirit. Issue 127. September 2013.

Hello
It's Tony here from the Aikido Health Centre with your latest Harmony ezine. It offers you my top tips and insights on Aikido and Health.
If you like this e-zine, please do a friend and me a big favour and 'pass it on'. If a friend did forward this to you and you like it, please subscribe and get your gifts... Harmony Ezine
In this issue we spotlight our Aiki Peace Week celebrations - see below. Next month, we focus on Site Sponsorship - stay tuned!
AIKI PEACE WEEK

This year the Arun Aikido Club in Bognor Regis West Sussex UK is hosting it's 3rd special Aiki Peace Week Seminar to celebrate the United Nations International Day of Peace on 21st September.
Every year, there are ceasefires in hundreds of conflicts around the world, and many organizations celebrate with thousands of peace day events to focus the world's attention on love, peace and harmony.
The International Aiki Peace Week allows members of the aikido community to take part in the global celebration of peace, and to offer Master Morihei Ueshiba O'Sensei's remarkable vision to the wider world.
A whole week of peace-focused teaching is offered because many Aikido associations, organisations and clubs do not have classes every day, and may not be able to put on an event on September 21st.
This unique event gives us the opportunity to welcome members of the community to join us in celebrating peace and harmony. We welcome people who may not want to study a martial art, but would like to 'cherry pick' some of the more spiritual aspects of Aikido.
It also gives me the chance to teach some of the key principles that I have gathered over 30+ years of studying aikido, health, and spirituality.
We will be covering a series of Aiki exercises including... breath control, relaxation, meditation, mind power, partner training, balancing energy centres (chakras), tibetan yoga, and much more!
You are most welcome to join us for our Aiki Peace Week celebration. Please wear comfortable, loose fitting, clothing... jogging trousers/t-shirt.
DONATIONS ONLY!
(all donations go to Aiki Extensions who are a non-profit organisation)
Our special junior and adult classes are on 19th September 2013. For more information visit Arun Aikido Club or our Facebook Page
To find your nearest Aiki Peace class... Aiki Peace Week
For information on event organisers... Aiki Extensions
Check out what others are doing... United Nations International Peace Day
I am a little surprised that more Aikido associations, organisations, groups and clubs are not taking part in the Aiki Peace Week celebration.
After all it gives us a good reason to step outside of 'style training', and to mix with a variety of aikido instructors and students.
This can only be of benefit!
Aikido teaches us to practise and live in harmony with other people. This includes weakening fixed attitudes (paradigms) and removing arrogance (strong ego) that may hold us back.
In my opinion the dojos and instructors that are getting involved are at the cutting-edge of what O'Sensei hoped for the art. Taking aiki principles of peace off the training mat and into the heart of people's lives.
If you are organising or taking part in an Aiki Peace week event, we would love to hear all about it. Tell us your unique story, experience, important opinion, feedback, and questions, etc.
You can post your story on your own permanent page that I will set up in my community forum at the Aikido Health Centre. you'll then be able to send students, family and friends to comment on it.
Get Involved Now by visiting our Aiki Peace Week Forum
ACTION IS THE
KEY TO YOUR SUCCESS!

You can live a healthy and vibrant life, by using the following tips daily...
"You Are What You Breathe, Drink, Eat, Think, Feel and Do"
Tony Wilden

1 - Breathe DEEPLY and Relax.
2 - Drink Plenty of PURE Water.
3 - Eat ORGANIC Food and Supplements.
4 - Focus on POSITIVE Thoughts.
5 - Positively EXPRESS Your Feelings.
6 - Gently STRETCH for Flexibility.
7 - List Your Life GOALS.
8 - ACT on Your Plans.
Remove stress, anxiety, and dis-ease, by completing the 8 holistic key steps. It's all explained here... Optimum Health Secrets
RECOMMENDED ACTION

Visit Tony's... Blog - Facebook - Twitter I'd love to hear your important opinion on Aikido and Health related issues... Tell Me what You Think

Peace & Harmony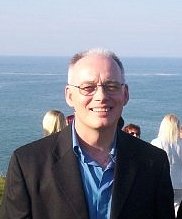 Tony Wilden
Aikido Health Centre

P.S. Join our Community Forum

Tony Wilden is an Aikido Instructor and qualified in several Healing Arts. He has a deep interest in spiritual matters, optimum health, environmental issues, and the creation of harmony between people and nature. Tony is on a path to wisdom, freedom and power and shares his insights on aikido, health, universal principles, ancient knowledge and master strategies.




Please Note

The information provided in the Harmony ezine is for educational purposes and not intended to diagnose, treat, cure or prevent any dis-ease. It should not replace the advice of your health advisor or doctor.




(c) September 2013 - All Rights Reserved - Aikido Health Centre
Tony Wilden - 98 Linden Road, Bognor Regis, West Sussex PO21 2BD UK