Knowledge is Power, but...
Action is the Key to Your Success!
Harmony of Mind-Body-Spirit. Issue 150. September 2015.

Hello
It's Tony here from the Aikido Health Centre with your Harmony ezine. It is packed with unique tips and insights on aikido, health, and spirituality.
If you like this e-zine, please do a friend and me a big favour and 'pass it on'. If a friend did forward this, and you like it, please subscribe and get your special gifts... Harmony Ezine
In this issue, Aiki Peace Week a celebration of peace and harmony - find out below. Next month, we spotlight Arun Aikido Club gradings and how difficult it is to reach a pass level - stay tuned!
INTERNATIONAL AIKI PEACE WEEK
UNIQUE CELEBRATION

In 2001, the United Nations declared September 21st, as the International Day of Peace. On that day every year, there are ceasefires in hundreds of conflicts all around the planet.
Many organizations celebrate that day with thousands of peace day events that help focus the world's attention on love, peace, and harmony.
The International Aiki Peace Week allows members of the Aikido community to take part in the global celebration of peace, and to offer Morihei Ueshiba O'Sensei's remarkable vision to the wider world.
A whole week of peace-focused teaching is offered because many Aikido organisations don't have classes every day, and may not be able to put on an event on September 21st.
This gives members of the Arun Aikido Club a unique opportunity to increase public awareness of Aikido as a joyful practice of harmony, compassion, and non-violence.
We offer unique classes to the community that teach Aiki principles to manage conflict and prevent violence.
All training fees are donated to Aiki Extensions - a non-profit organisation founded in 1998, and dedicated to passing on and applying aiki principles in business, bodywork, psychotherapy, mediation, conflict resolution, etc.
Tony Wilden, who founded the Arun Aikido Club in Bognor Regis, West Sussex UK in 1992, is a full member of Aiki Extensions and committed to offering the community all aspects of the art of Aikido.
For in-depth information on health and aiki principles, check out Tony's unique products Aikido Success Blueprint and Optimum Health Secrets
AIKI PEACE WEEK
3 HOUR SEMINAR

Aiki means not going against the movement, but avoiding the power of an attack. Blending with the attackers energy and leading it to unbalance them and take control using minimum force.
The term 'aiki' is also used in discussing and using Aikido patterns of posture and movement in non-martial art activities and daily living. For example the common approach in a verbal dispute is built on a...
NO - BUT framework... no your idea is wrong, but my idea is right.
The Aiki approach would be a YES - AND approach. First blend with the content and energy of someone's opinion, find the core and express understanding and appreciation for that perspective. And then gradually add new material to lead the discussion where you wish it to go.
You are most welcome to join us in celebrating Aiki Peace Week!
Thursday September 24th 2015
6:15pm-9:15pm - Fee: £10
Bognor Regis, West Sussex UK
Open to members of the public to come along and try Aiki principles. We will be covering a variety of Aiki related activities including...
1 - How to be more aware of your surroundings.
2 - How to change your reaction to stress and tension.
3 - How to release problems and experience peace & harmony.
4 - Practising a series of aiki exercises to feel more peaceful... unbendable arm, immovable posture, breath control, meditation, contemplation, focus, attention on centre, balance taking, and much more!
INSTRUCTORS
Sensei Piers Cooke 7th Dan
Sensei Tony Wilden 5th Dan
* All donations and training fees go to Aiki Extensions *
We only have space for a maximum of 20 students. For more information or to book your place, please visit... Aiki Peace Week
ACTION IS THE
KEY TO YOUR SUCCESS!

"You Are What You Breathe, Drink, Eat, Think, Feel and Do"
Tony Wilden

You can live a healthy and vibrant life, by using the following tips daily...
1 - Breathe DEEPLY and Relax.
2 - Drink Plenty of PURE Water.
3 - Eat ORGANIC Food and Supplements.
4 - Focus on POSITIVE Thoughts.
5 - Positively EXPRESS Your Feelings.
6 - Gently STRETCH for Flexibility.
7 - List Your Life GOALS.
8 - ACT on Your Plans.
Remove stress, anxiety, and dis-ease, by completing the 8 holistic key steps. It's all explained here... Optimum Health Secrets
RECOMMENDED ACTION

Visit Tony's... Blog - Facebook - Twitter I'd love to hear your important opinion on Aikido and Health related issues... Tell Me what You Think

Peace & Harmony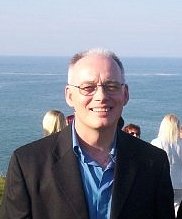 Tony Wilden
Aikido Health Centre

P.S. Join our Community Forum

Tony Wilden is an Aikido Instructor and qualified in several Healing Arts. He has a deep interest in spiritual matters, optimum health, environmental issues, and the creation of harmony between people and nature. Tony is on a path to wisdom, freedom and power and shares his insights on aikido, health, universal principles, ancient knowledge and master strategies.




Please Note

The information provided in the Harmony ezine is for educational purposes and not intended to diagnose, treat, cure or prevent any dis-ease. It should not replace the advice of your health advisor or doctor.




(c) September 2015 - All Rights Reserved - Aikido Health Centre
Tony Wilden - 98 Linden Road, Bognor Regis, West Sussex PO21 2BD UK