"Get Your Aikido Supplies, Equipment, Uniforms
and Training Aids Here!"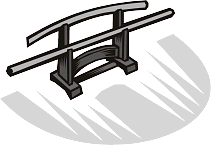 The Aikido supplies you choose to use says a lot about you.

If you buy cheap training aids, they will not stand up to hard consistent practise, so it is vital to get the best.
You need uniforms, equipment, bokken and jo that are hardwearing, of good quality, that are designed to withstand impact.
What aikido equipment are you likely to need for regular training?
1 or 2 hakama (divided skirt)
2 or 3 bokken (wooden sword)
2 or 3 tanto (wooden knife)


If you want supplies, equipment, aikido uniforms, belts and training aids for both traditional and modern martial arts, and demand  high quality, then I recommend that you visit... Paragon Martial Arts Aikido Supplies