Homepage -- Aikido Success Blueprint -- Arun Aikido Club -- Optimum Health Secrets -- Contact

Feedback Contact Form...
Tell Us What You Think!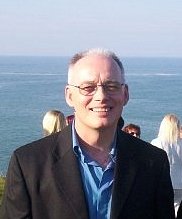 Tony J. Wilden Aikido Instructor/Healer

Do YOU have feedback for Tony at the Aikido Health Centre? Maybe you have comments on his Harmony newsletter, or one of his ebooks?
Do you practise Aikido, martial arts, or self defence? Is your interest in Health and Harmony?... please give us your valuable opinion.
Maybe you would like to give us your positive testimonials. In return you'll receive a free gift worth $47 for taking the time... Click Here
If your comments or questions require an answer, you can expect a personal reply from Tony, usually within 48 hours. Comment here...
Tony J. Wilden Aikido Instructor/Healer
98 Linden Road, Bognor Regis, West Sussex PO21 2BD UK
Telephone: 01243 824329 - Email: tony@aikido-health.com

Homepage - Sitemap - Disclaimer - Privacy Policy - Blog - About - Contact