Tony's Aikido Health Blog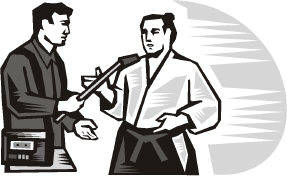 The Aikido Health Blog is my mini-journal that lets you know whenever any new web pages appear. It keeps you up-to-date with other postings or news about Aikido and Health and points out some of our past subjects.
Become part of the Aikido Health Blog!
Simply tell your favorite story by Clicking Here Your story becomes part of this blog and a permanent part of Aikido-Health.com for others to read. And I'll tweet your blog web page at my Twitter account, too!
If you like this page, please do me a favour and pass it on - many thanks! Below are my latest Aikido Health Blog comments...
Jan 31, 2016
Practical Aikido For Law Enforcement
Learn how to use practical Aikido for law enforcement to quickly improve your skills. Police Aikido has to be efficient to control an aggressor. Aikido Success Blueprint, Aikido First Aid Kit, Free...
Aikido Success Blueprint



 

want to develop powerful aikido skills?

 O'Sensei's two secrets of aikido

 feel incredible energy and see results




 key action steps to reach your goals fast




 how to avoid, prevent, and treat injuries

 7 ebooks, 2 videos, 1 audio

...

Full Details!
Optimum Health Secrets




 discover 7 powerful health secrets

 you can

experience incredible health

 completely relax and release stress

 you'll feel great and see results fast


 key action steps to reach your goals 

 plus #1 Health Secret -

Full Details!