"Who Else Wants These Amazing Free Health Tips to Quickly
Boost Your Energy Levels?"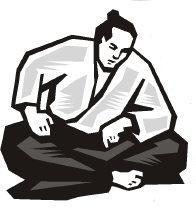 Do You want to know the most important Health Tips, and how to use them to boost your energy levels? Plus You'll learn, in full detail, exactly how to apply them to become full of health and vitality!
Imagine the New You, as you finally reach your health goals. One by one, these practical and easy-to-apply tips will make a massive difference to your health and well-being... because they are truly powerful!
Sign up now for your FREE Email Course, and every few days you will receive a New Action Tip, one that you can put into practise right away.
Sign Up Now!
" I find your health tips, ebooks, and harmony ezine to be very interesting, and have found a lot of quality aiki and health information... many thanks Tony "

Milan
A massive 7 ebook and 2 video collection of unique knowledge. You'll learn key aiki principles, and how to quickly improve your aikido skills!

An incredible 6 ebook gold-mine of unique wisdom. You'll learn how to boost your energy levels and experience glowing health... FAST!