Arun Aikido Club Demonstration at the


Hotham Park Country Fair, Bognor Regis UK




Saturday 5th & Sunday 6th August 2017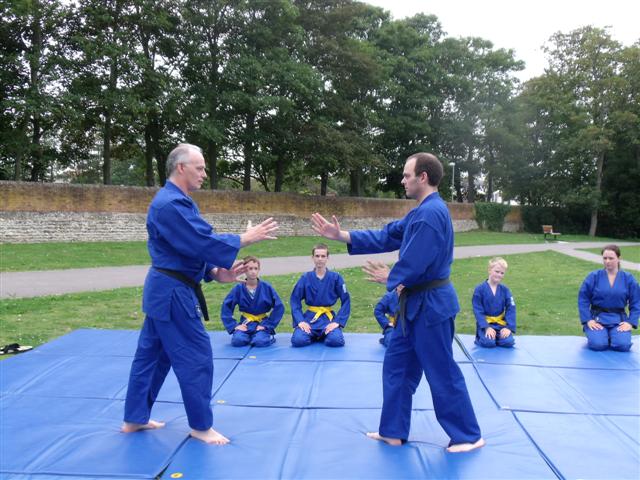 The Arun Aikido Club will be presenting the martial art of aikido to the general public on Saturday 5th and Sunday 6th August at the Hotham Park Country Fair in Bognor Regis, West Sussex UK. We will have a stall and gazebo both days between 11am-5pm where you can come and chat with us and learn some of the key aspects of this beautiful art.
On the Sunday our instructors and students will give a unique aikido demonstration near the bandstand at 11am-12noon... come and watch this amazing art in action!




Aikido Videos for Study,




Movies
and Aikido Clips!
Thanks for visiting our Aikido Videos page, where you'll see interesting movies, mpegs, aikido clips and images taken over the years.
Video can be very entertaining, but more importantly, used as a useful learning aid... if you focus and study them, rather than casually watch.

We hope you enjoy our selection, with hundreds to choose from, it was difficult to narrow them down. We think these are some of the best available, but there will be more added to this page soon, so... Stay Tuned!
Aikido Videos Can be



an Excellent Learning Aid!
Aikido Principles video 51 minute free bonus... Click Here!
Self Defence Principles FREE 58 minute video bonus... Click Here!

Old Video of Sensei Tony Wilden Arun Aikido Club Founder
Studying Aikido videos gives you a real opportunity to analyze, and understand the very important theory and principles that underly the physical techniques.
Check out the Arun Aikido Club Picture Gallery since 1992