"Learn How to Improve Your Aikido Skills, Boost Your Energy, and

Experience Glowing Health!"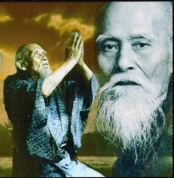 Morihei Ueshiba O-Sensei - Aikido Founder

The Aikido Health Centre offers you a massive resource of cutting-edge information, ancient knowledge, master strategies, and unique products... some of the best available on Your Path to Mastery!
You'll want to have a good look around, as this site is huge and it's constantly growing. Get key tips on aikido, self defence, health, spirituality, etc. so bookmark us to your favourites and return often.
Harmony of Mind-Body-Spirit
Free Monthly Newsletter!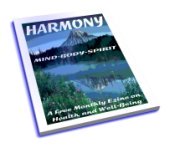 Sign-up and get access to 160+ back issues packed full of simple, but very powerful tips to help you reach your life goals. It is current, to-the-point, with easy-to-apply Action Steps on aikido, health & well-being.
Subscribe now and grab 2 FREE Gifts... don't miss this opportunity!
Action is the
Key to Your Success!
We hope you enjoy your visit, and welcome your comments - 10% of net profits donated to aiki extensions, unicef, and greenpeace.
Our intention is to supply valuable information and resources to help you take control of your health. Use this knowledge with the advice of your health care advisor for total peace of mind. Knowledge is Power!
Please support our work by making a small donation - many thanks :)

Sensei Tony J. Wilden 5th Dan - Aikido Self Defence Instructor & Healer
98 Linden Road, Bognor Regis, West Sussex PO21 2BD U.K.
Telephone 01243 824329 - Email tony@aikido-health.com

(c) 2002-2016 All Rights Reserved.