Pressure Point Self Defence Seminar




Sunday 3rd Dec. 2017 - Bognor Regis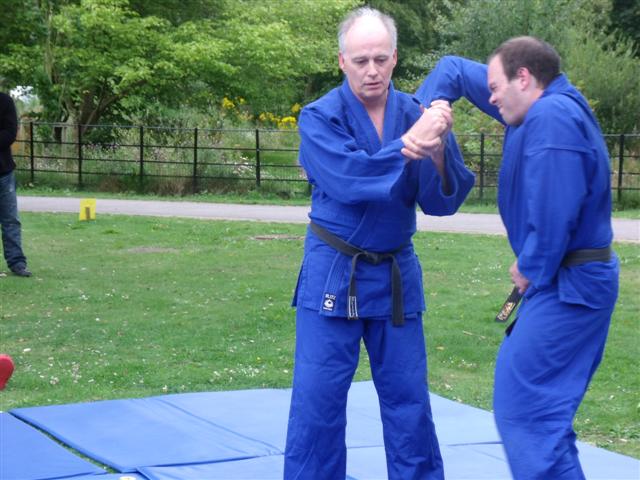 Learn How to Protect Yourself - including... correct mindset, deal with verbal conflict, protect your space, trigger points, when to take action, 6 key moves to take control fast, double your power, use attackers strength against them, most effective pressure points, etc. -  Click Here for Full Details!

Training with Breast Implants
by Brandy
(UK)
Can a woman become an Aikido-ka with breast implants?

Would the break falls cause problems?

Before people start judging, many women have one or more breast implants after a Mastectomy.


REPLY

I thinks that's a question for each individual's surgeon.

In my opinion, any type of training where skills and ability are developed gradually should be ok.

Any worry from hard training, can be resolved by choosing a softer style of Aikido. Many clubs train light, where the emphasis is on partner work rather than the martial aspects of the art.

Also, a majority of the breakfalls can be performed by blending and rolling rather than crashing.

I hope this helps.

Regards

Tony

Tony Wilden
Aikido Health Centre
www.aikido-health.com
Join in and write your own page! It's easy to do. How? Simply click here to return to Health Question.