Pressure Point Self Defence Seminar




Sunday 3rd Dec. 2017 - Bognor Regis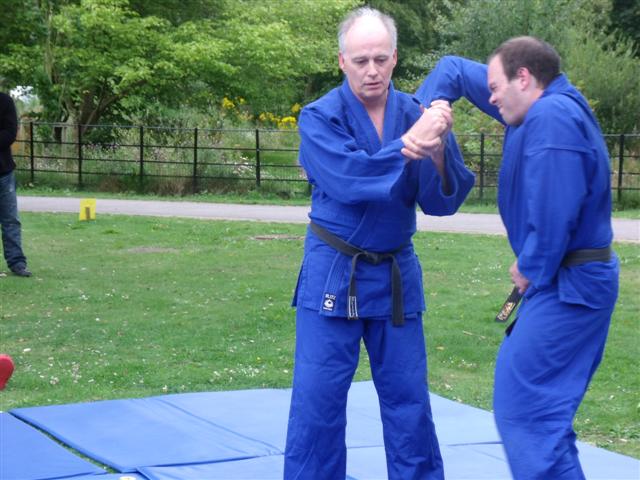 Learn How to Protect Yourself - including... correct mindset, deal with verbal conflict, protect your space, trigger points, when to take action, 6 key moves to take control fast, double your power, use attackers strength against them, most effective pressure points, etc. -  Click Here for Full Details!

Does Aikido Lead to Spiritual Harmony?
In General... No!
by Both Hands Clapping
(Albuquerque, NM, USA)
First, we really have to agree on what 'spiritual harmony' actually is. Since you aren't here to give me feedback, I will have to just lay out something and we can go from there.

Let's just (for the sake of argument) propose that 'spiritual harmony' is the feeling or realization of oneness with others (or the universe).

To that end, I would say no, aikido, by itself, will not lead anyone to spiritual harmony. So what does lead to spiritual harmony?

A teacher leads to spiritual harmony. Most, and I really mean most, aikido teachers are really aikido instructors. Teachers know, instructors think they know, but mainly instructors ape.

So, unless you aikido teacher knows, sorry, you are not going anywhere. So how do you know when your teacher knows?

Good question... can't help you there.