Sound Healing Treatments to Balance Your Energy Centres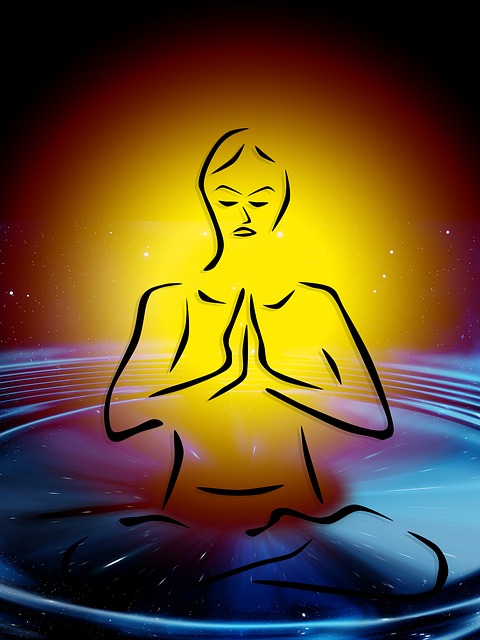 Sound Healing Treatments offer you a very effective way to balance and harmonise your energy centres (chakras). They offer you a truly unique experience!
You can revitalise your body cells, your organs, and your states of consciousness through special sound vibration music. Add the power of a unique music therapy couch and you'll leave feeling calm, relaxed, and Positively Inspired!
Scientific research has shown that certain frequencies can help stress. Great composers detected the links between sound, music and health. Music and sound healing treatments can uplift, invigorate, relax and soothe away the worries of the world.
It is thought to be able to effect parts of the body, which are beyond most therapies, encouraging the expression of emotions and feelings, releasing tension and stress.
For years therapists and psychologists have helped their patients observe how the music of nature affects the emotions and spirit. Running water, fountain, waterfall, birdsong, a gentle breeze, forests, mountains, oceans.
Your energy centres (chakras) are linked to various organs and each chakra has an associated musical note. By listening to music designed to balance your chakras you can harmonise your energy and increase its positive flow to experience glowing health.
Music is used for pure listening pleasure. As you relax your body and mind, your breathing becomes deeper, and you are pulled into the beautiful, powerful and positive sounds.
Music
Therapy Couch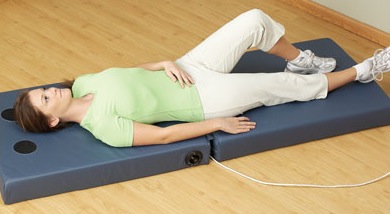 What is a music therapy couch?
It's a very comfortable full body cushion with built-in speakers. It has two either side of the head for stereo sound, but even better than that, it has 2 larger speakers that send sound vibrations through your body.
This has the effect of making You Feel the Music!
You'll experience a series of spine-tingling moments as healing music swirls in and around you. In fact, you'll lose all sense of time as you journey to expanded states of awareness.
Sound healing treatments can't be that good, can they?
Of course they can, and are! - a unique music therapy couch plus a large choice of great music and sound vibrations... an Amazing Experience!
Sound Healing Treatments


Choose Your Unique Journey

!




The 'Whole Again' Frequency Treatment - 60 mins

Designed to harmonise your body cells to the same resonance as planet earth. It acts as sacred tuning to brings you back to your true and joyful self, release anxiety and stress.


Inward Harmony - 72 mins
A continuous flow of music designed to bring balance and deep relaxation into your life. Imagine yourself at the bottom of a huge canyon with angels singing all around you.

The Silence Within - 50 mins
Timeless music that offers the gift of transformation. It takes you on a boundless journey to soul liberation, without frontiers interweaving themes that reach from infinity.

The Gateless Gate - 70 mins
Become the central character on a meditation journey of self-discovery to a mountain ashram. Verging on 'virtual reality' with beautiful music and incredible 3D sound effects. You'll meet 11 fellow travellers and Joshua who directs you to seek inner awareness. 

The Temple of Light - 65 mins
Become a central character on a journey to the himalayas. You're introduced to a sacred temple and meet travellers and masters who take you through a chakra initiation.

Tibetan Meditation - 65 mins
A distant temple bell sounds, as the unmistakable tones of the ancient chant resonates, creating an ambience of meditative calm. Overtone chanting, Tibetan singing bowls, etc.

Sound Frequency for Deep Relaxation - 45 mins
Music & sound with 3D processing to alter consciousness. Human body sounds, nature sounds & NASA space sounds. Multiple levels of sound designed to resonate brainwaves into deep states of relaxation. Child of a Dream, Egg of Time, Isle of Skye, Windows

Other Titles
A range of sounds from relaxing music all the way to more lively music with singing. It really depends on your personal preference. You can bring your own music too!

Benefits of sound healing treatments...
Stress Release


Deep Relaxation


Balanced Energy Centres


Be Revitalised & Inspired


Plus Much More!

What Happens During Sound Healing Treatments?
Treatments take place in a comfortable room with total privacy. Your 1st treatment includes a consultation to decide which music will be best for you. Followed by tips on how to get the most from your session.
After adjusting the volume to suit your needs, you'll be on your own as your treatment begins. Afterwards you'll be given a few minutes to return to 'normal awareness', before you carefully make your way home.
Treatment length is about 1 hour, depending on the piece of music you choose. They are available on Wednesdays between 11am-5pm in Bognor Regis West Sussex UK
1st Treatment £20 - Following Treatments £15
If you want to enjoy this amazing experience, please complete the following form...
Has this page been useful to YOU? It may benefit other people too! Please pass it on and Share via the Link Bar on the Left of your screen... thanks!