Want a Great Health And Wellness Blog? Check This Out!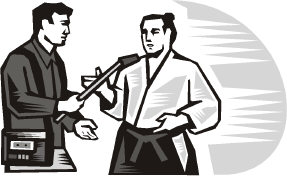 Health and Wellness Blog


You should save my Health and Wellness Blog to your favourites, and return often for cutting-edge info, ancient secrets, and master strategies. All aimed at offering YOU tools to experience incredible health and well-being.

Pop over to my blog page and have a look now... Tony's Blog
I offer regular health and wellness blog posts on a variety of subjects related to health, harmony and spirituality. Along the way YOU will find out exactly what is required to Experience Optimum Health
My name is Tony Wilden, and I have been studying Health, spiritual paths and lifestyle issues for over 35 years. I have learn't some amazing techniques along the way, and I feel inspired to share them with You.
I want to help YOU develop your knowledge and skills, in any way I can.
My Health and wellness Blog comments include valuable information on health and many related subjects, like... Aikido, harmony, spirituality, environment etc. In fact a wide variety of topics that will help you improve your knowledge.
Health and Wellness Blog
Plus THE #1 Health secret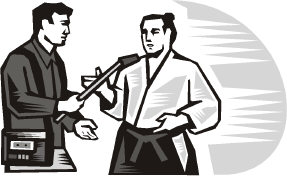 Health and Wellness Blog
I suggest you pop over to my blog page and check out what's going in the world of health. You'll also find out on when I write new website pages. 
Plus you'll get the opportunity to sign up for my Free monthly newsletter. Its called Harmony of Mind-Body-Spirit and delivered on the 10th of each month. There are some great tips available, plus FREE gifts just for signing up.
Plus over 200 back issues of Harmony for you to search through.
Okay Tony, I have a question for you...
What is THE number one health tip available anywhere? Wow, that's a bit cheeky. Do YOU expect me to answer that, without trying to sell you something?
You Do!
Okay, I will tell YOU...
THE #1 Health Tip is Deep Breathing. Yes, getting as much oxygen to the bottom of your lungs, so your blood cells can carry vitality to ever cell of your body. This IS the most important thing you can do to improve YOUR health!
BUT, there are other factors related to deep breathing, that are essential, for you to get the very best results and finally experience incredible health.
Want to find out what they are?
Its all Described in Great Detail in my Optimum Health Secrets
By staying in touch with my Health and Wellness Blog page, you will also see and hear all about my most recent pages at the Aikido Health Centre. And, I add NEW pages on a regular basis... so stay tuned!
Why not, get over there now and take a look at my latest Blog comments. It will only take you a few minutes, and you may learn some useful info that you can put into practice right away. Visit... Health and Wellness Blog
Want local training in Bognor Regis UK? Visit... Arun Aikido Club