Take our Self Defence  Survey

And See The Results!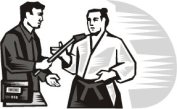 Give us Your Valuable Opinion on several key questions. It will only take you a few moments to complete and you'll see the results on the next page...
Many thanks for taking part, and giving us your important opinion :)
Has this page been useful to YOU? It may be of benefit to other people too! Go ahead and pass it on, Please Share via the link bar on the left of your screen... many thanks!