The Aikido & Health Centre Offers You Ancient Secrets, Master Strategies,
and Key Action Steps for Fast Results!

Morihei Ueshiba O-Sensei - Aikido Founder
Aikido & Health Centre offers a massive resource of cutting-edge info, ancient secrets, and master strategies... the best available on Your Path to Mastery.


YOU now have access to Rare Wisdom on aikido, aiki principles, self defence, health, alternative health, well being, and spirituality. Plus free Harmony ezine, courses, forum, unique ebooks, audio/video products and so much more!


It is also the home of the Arun Aikido Club (est. 1992) based in Bognor Regis UK. We offer junior/adult aikido seminars, self defence seminars, and private lessons.


Have a good look around, as this site is huge and it's constantly growing. There are navigation links at the top of every page that take you to unique content and free products, so save us to your favourites, and Return Often!
Please Share on social media via the navbar links below - Many Thanks :)

Action is the

Key to Your Success!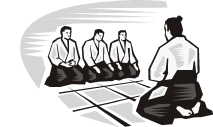 We hope YOU enjoy your visit, and come back often. We always welcome your Comments 10% of profits are donated to research and worthy causes!
If this site has helped you, Please Share and support us with a small Donation
We supply information to help you take control of your health. Use this with the advice of your health care advisor for total peace of mind. Knowledge is Power!
Tony J. Wilden 5th Dan - Aikido Self Defence Instructor & Natural Healer
98 Linden Road, Bognor Regis, West Sussex PO21 2BD U.K.
Telephone 01243 824329 - Email tony@aikido-health.com

(c) 2002-2023 All Rights Reserved