Tony Wilden's

Product Recommendations!
My name is Tony Wilden and I have some product recommendations for YOU!

Why would you want my opinion?

Well, I have been studying aikido, health, and spirituality for over 30 years. During that time I have come across unique products that gave me fantastic results!

Of course, I have also come across some real dud's as well :)

The following products have either helped me or someone else that I know well. I am not prepared to give recommendations to anything that is poor or average. With that in mind...
Check My Recommendations Below...
Tony's
Own Products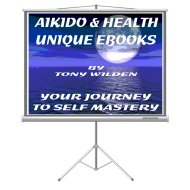 First of all, I suggest you have a good look at my own unique products.
Why?
They are based on over 30 years of intense study and research. I have condensed a ton of information down to the essential principles that will save you a lot of time and effort. Plus...
Key Action Steps for Great Results!

You can purchase them individually or as part of my Package Deals Here
Tony's Product
Recommendations

Aikido Success Blueprint - key action steps to boost your aikido skills... fast!

Self Defence Secrets - develop devastating power to easily deal with a violent attacker!
Optimum Health Secrets - 7 easy-to-apply tips to experience glowing health!
Family Self Defense Program - Protect family and be prepared for the unexpected!

Organic Vitaforce Superfood - packed with nutrients to boost your health and well-being.

Organic Food Garden - chemical free, super healthy, eco friendly.

Brain Evolution System - most powerful self development package.

Self Improvement - the top 101 experts - a powerful resource.

Manifestation Miracle - Law of attraction power with destiny Tuning.
Wealth Trigger 360 - Mind hack that forces you to think like a millionaire.

Black Ops Hypnosis 2.0 - Controversial and effective mind control secrets.
Public Speaking Certification - Learn how to confidently write and deliver a powerful speech.
The Result - Joe Vitale's key to the law of attraction... get results fast!

Awakened Millionaire Academy - excellent resource!

Has this page been useful to YOU? It may be of benefit to other people too! Go ahead and pass it on, Please Share via the link bar on the left of your screen... many thanks!