Tony Wilden's
Product Recommendations!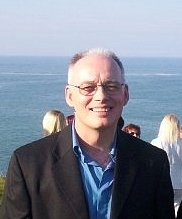 My name is Tony Wilden and I have some product recommendations for YOU!


Why would you want my opinion?


I have been studying aikido, health, and spirituality for 30+ years. During that time I have come across unique products that gave me fantastic results!


Of course, I have also come across some real dud's as well :)


The following products have either helped me or someone else that I know well. I am not prepared to give recommendations to anything that is poor or average.
With that in mind, here are My Recommendations...
Aikido Success Blueprint - key action steps to boost your aikido skills... fast!
Self Defence Secrets - develop devastating power to easily protect yourself!
Optimum Health Secrets - 7 easy-to-apply tips to experience glowing health!
Unplug From The Matrix - Learn how to escape from the elite control system.
Russell Stutely - #1 pressure point expert - I studied/qualified... recommended!
Gracie Jiu-jitsu - Fernando Salvador/Russell Stutely... a great resource for you.
Patriots Self Defense - a complete system to protect yourself and your family.
Decrease Knee Pain - Try this 1,000 year old 5 minute very effective ritual.
Unlock Your Hip Flexors - Hidden survival muscle. Tight hips hold you back.

Organic Turmeric - One of the most powerful foods on the planet!

Organic Food Garden - chemical free, super healthy, eco friendly.
Organic Health Protocol - Celebrity Trainer Thomas Delauer.
The Result - Joe Vitale's key to the law of attraction... get results fast!

Black Ops Hypnosis 2.0 - Controversial and effective mind control secrets.
Has this page been useful to YOU? It may benefit other people too! Please pass it on and Share via the Link Bar on the Left of your screen... thanks!
Sick of the Elite Control System?