Aiki Master
Hiroshi Ikeda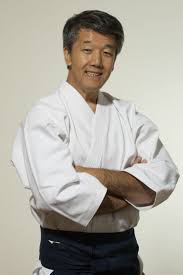 Hiroshi Ikeda Sensei

Hiroshi Ikeda is the founder and chief instructor of Boulder Aikikai in the USA. He currently holds the rank of 7th Dan with Mitsugi Saotome Shihan and the Hombu Dojo, which is the Aikido World Headquarters in Tokyo, Japan. 
He travels around the world to a variety of dojo's to teach Aikido seminars.

Hiroshi Ikeda was born in Tokyo, Japan, and began studying Aikido as a university student. In 1970, he began training at Mitsugi Saotome Shihan's Dojo.
In 1976 he moved to the United States. He became an instructor at Sarasota Aikikai and Vice President of the Aikido Schools of Ueshiba organization.
After moving to Boulder, Colorado in 1980, he started the Boulder Aikikai, a non-profit educational organization and Aikido school.
He spent a vast amount of the next 40 years travelling throughout the United States and the world promoting Aikido's unique philosophy of non-violence, peace, and self-development through constant training. 
Hiroshi Ikeda emphasizes learning and understanding Aikido with the body, particularly the concept of 'chushin' which is how to maintain your centre while breaking an attackers balance. Relaxation and intent are key factors!
Hiroshi Ikeda Sensei
Aikido Bridge Seminars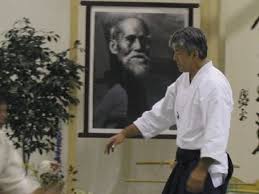 Hiroshi Ikeda Sensei
As well as his responsibilities as an instructor and ambassador of Aikido, he also founded a few companies and organizations. This included a martial arts clothing and equipment design company, called Bu Jin Design. 
Also Aikido Bridge, which is an organization created to bring together teachers and students from different Aikido organizations and backgrounds to share their skills, build friendships, and support the future growth of Aikido. 
The Aikido Bridge Seminars began in 2005 under the guidance of Hiroshi Ikeda sensei. Over the years many additional events around the country, and internationally have now joined the yearly Bridge Seminar series.
By combining the knowledge of many instructors they hope to keep the full legacy of Aikido alive in the next generations of students and instructors.
In 2016 he joined the Aikido Shimbokukai organization as Vice President, working very closely with it's Director,  Lisa Tomoleoni Sensei.
Hiroshi Ikeda Sensei is among a small group of instructors and students who focus on training a connected body. This is instead of the focus on the outer form (kata) and hundreds of physical techniques.
I have included Hiroshi in this elite group of Aiki teachers, who, in my opinion, are at the leading edge of the future of Aikido.
Hiroshi Ikeda Sensei
Want local training in Bognor Regis UK? Visit... Arun Aikido Club