We Spotlight Aikido Master Nobuyoshi Tamura Sensei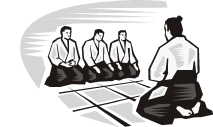 Nobuyoshi Tamura (1933-2010) was an 8th dan Aikikai Shihan and a direct student of Aikido founder Morihei Ueshiba O'Sensei.


His father was a kendo teacher, and he began training at the Aikikai Hombu Dojo in 1953 as an uchi-deshi (live-in student) of Master Morihei Ueshiba.


He was one of O'Sensei's favorite pupils and often used as an uke to receive the techniques. He married Rumiko and they had three sons.


He knew macrobiotic founder George Osawa, and after moving to France, he friended zen master Taisen Deshimaru, whom Osawa considered his successor.


Nobuyoshi Tamura was sent to France by Morihei Ueshiba in 1964.
He took over from Tadashi Abe as the Aikikai representative and finally decided to remain there. The Aikido teachers in France included Minoru Mochizuki Sensei, Masamichi Noro Sensei, Mutsuro Nakazono sensei.


Morihei Ueshiba developed Aikido from his unique combat studies of Daito-ryu Aikijujutsu with Sokaku Takeda, and his spiritual studies with Onisaburi Deguchi.
Aikido Success Blueprint collection can fast-track your skills to peak performance levels. A gold-mine of knowledge with Key Action Steps for Fast Results!
Master Nobuyoshi Tamura Contributed to Aikido In Europe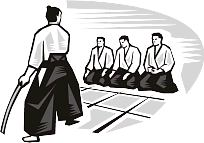 Since 1964 Tamura Sensei greatly contributed to the development of aikido all over Europe and particularly in France. He was the National Technical Director of the FFAB (French Federation of Aikido and Budo).


Throughout his teaching career he trained many instructors in various countries, but mostly in Western Europe. In 1999, he received a prestigious medal from the French government in recognition of his work there.


The French Aikido Federation split in the 1980's. Students who decided to stay loyal to Tamura created an independent aikido federation, while others remained at the Judo federation, then became independent under Christian Tissier.


Tamura was an honorary citizen of the town of Lesneven, France, where every year he gave week long summer seminars with fellow aikido sensei Yoshimitsu Yamada. He also conducted several other summer seminars.


He published several books on aikido in French, and among his former students were Toshiro Suga and Pierre Chassang.


Unfortunately, e died of cancer in July 2010, and will be greatly missed.
Want More Info?  Click here

Do YOU want to speed up your learning curve? 
You can...
Develop your skills at a faster rate with a few small changes to your training routine. Find out how Aikido Success Blueprint... a gold-mine of knowledge!