We Spotlight Aikido
Master Robert Frager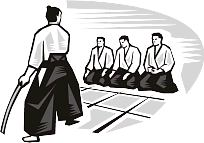 Robert Frager has been training in the martial arts for well over 50 years, and practicing Aikido since 1964. He trained with Morihei Ueshiba O-Sensei, the founder of Aikido, while living in Tokyo, Japan in the mid sixties.
He currently holds the rank of 7th dan.


Dr. Frager is renowned for his pioneering work in the ground breaking field of transpersonal psychology and for his role in establishing an educational institution dedicated to this emerging field of research.


Robert Frager is a Harvard-trained psychologist, the past president of the Association for Transpersonal Psychology and the founder of the Institute of Transpersonal Psychology, where he is...
Director of the Spiritual Guidance program and a professor of Psychology.


He is also a Sufi teacher or sheikh in the Halveti-Jerrahi Order which he was initiated into by Muzaffer Ozak. He leads a dergah in Redwood City, California as Sheikh Ragip al-Jerrahi.
He attended Reed College Oregon USA from 1957-1961, and earned a B.A. which is a Bachelor of Arts in Psychology.
   

Robert Frager went to Harvard University, Cambridge, Massachusetts, United States, from 1961-1967, and earned a Ph.D. in Social Psychology.
   

He became a fellow of the East-West Center, Honolulu, from 1963-1965, and a research fellow of Keio University, Tokyo, from 1967-1968.


Morihei Ueshiba developed Aikido from his combat studies of with Sokaku Takeda, and his spiritual studies with the Omoto Kyo and Onisaburi Deguchi.
Aikido Success Blueprint is a massive collection of unique knowledge and wisdom. It shows you how to speed up your learning and develop your skills at a faster rate. Plus it offers you... Key Action Steps for Fast Results!   
Master
Robert Frager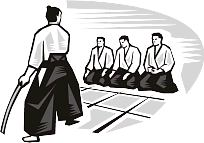 Master Frager is among a small handful of westerners who took the opportunity to go to Japan and train with O'Sensei. He has unique first-hand experience of the source of Aikido, and trained with the master and many of his top students.
He is an invaluable resource for keen aikido students in their research. More Here

Aikido Success Blueprint  Fast-Track Your Aiki skills to peak performance with a massive collection of knowledge, ideal for beginners, students and instructors.


Aikido First Aid Kit teaches you how to prevent and treat Aikido injuries. It gives you the tools to help you stay healthy. Plus more FREE Bonuses.
Want local training in Bognor Regis UK? Visit... Arun Aikido Club