At Last! A

Real Opportunity

to Work at Home & Develop Your

Own Website Business!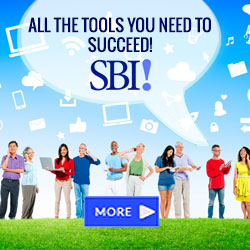 Would you like a website business opportunity to work less and achieve more?
Do you want to skip the hurdles and break free from the ordinary?
Would you like to enjoy a truly independent lifestyle?
It does not matter what you currently do, where you live, how old you are or even what your IQ is. You don't want some pie-in-the-sky theory that is untested and unproven... which, of course, you won't find here!
You can identify your passion and quickly plan profitable content for your website business. Solo Build It offers you a step-by-step system of tools...
A Proven Method That Really Works!
To become a success with this unique program, your valuable time is spent productively, building a revenue stream that flows potentially thousands, maybe tens of thousands in income, with a single expense...
Now that is a website business worth building!
And you have the opportunity to do it better and faster than most people by starting today. Take the Video Tour Now!
My Positive Experience




With Solo Build It!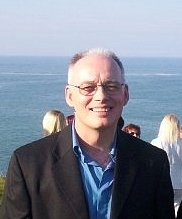 I'm Tony Wilden and I was fortunate in my research to get an introduction to Dr. Ken Evoy, master strategist who created Sitesell and the SBI program.
After many months of searching for the right opportunity, a whole new world opened up for me. I must admit I was worried...
Would this program really Help Me?
I decided the solid money-back guarantee allowed me to test-drive and review the program at no risk whatsoever. And once I had seen what it had to offer, I began an exciting journey of discovery.
The 'Site Build It Action Guide' led me, step-by-step, day-by-day through a careful process. A smooth path-way of information that took me across the 10 stepping stones to developing a successful website business.
My recent traffic details from Alexa show that out of 1.7+ billion websites, the Aikido Health Centre is in the TOP 1% of most visited sites...
thanks to the power of SBI.
Even if you are new to computers and the web, as I was, starting a website business is certainly within your grasp. You don't need a vast knowledge of marketing as the technical side is taken care of...
This leaves you free to create and develop your passion!
Solo Build It helps you brainstorm and research a topic of your choice. You are taken by the hand through a step-by-step action guide to building page after page as your website develops and grows into a successful website business.
SBI is an exciting business opportunity, with total back up support from a company who are at the cutting edge. SBI is second to none and...
I can highly recommend it!




Tips For



Your success!

1 - Make a list of your desired goals in order of importance.
2 - Imagine them complete and list the necessary steps to get there.
3 - Take massive action towards your goals.
4 - Action is the key to your success!
The ultimate reward goes to those who learn the necessary skills and apply them with discipline. You Can work at home and join the elite by taking control of your life and starting towards your goals.
By using SBI, building income through content has never been easier!
Test Drive It

FREE


Download SBI Now!


If you are still not convinced about the superior quality of SBI, then try downloading it and take it for a test-drive... at no cost whatsoever!
Dr Ken Evoy has a very high work ethic - I know its rare, but it is true! You can get started free now to see and feel the benefits first-hand... SBI Free Trial
Want local training in Bognor Regis UK? Visit... Arun Aikido Club