Arun Aikido Club Demonstration at the


Hotham Park Country Fair, Bognor Regis UK




Saturday 5th & Sunday 6th August 2017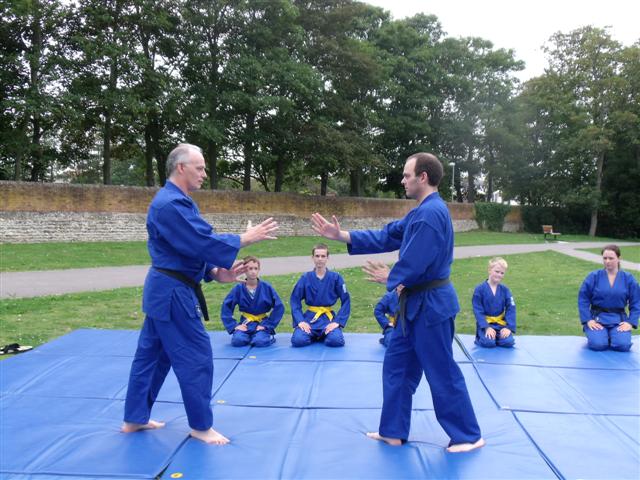 The Arun Aikido Club will be presenting the martial art of aikido to the general public on Saturday 5th and Sunday 6th August at the Hotham Park Country Fair in Bognor Regis, West Sussex UK. We will have a stall and gazebo both days between 11am-5pm where you can come and chat with us and learn some of the key aspects of this beautiful art.
On the Sunday our instructors and students will give a unique aikido demonstration near the bandstand at 11am-12noon... come and watch this amazing art in action!

Manipulating Energy?
by Pat
(NJ)
What on earth is manipulating energy all about and how and why do you do it?

Tony's Reply

It really depends on what aspect of energy manipulation you are referring to...

1 - Balancing the meridian channel energy flow to improve health... through breathing, food, water, exercise, chi kung, acupuncture, acupressure, spiritual healing, etc.

2 - Imbalancing the meridian channel energy flow to cause openings from a combat point of view... vital pressure point attacks, causing fear through body language and attitude, etc.

3 - Psychological or emotional energy manipulation to gain an advantage over other people... happens regularly in society, etc.

What are you referring to?

Regards

Tony

Tony Wilden
Aikido Health Centre
Join in and write your own page! It's easy to do. How? Simply click here to return to Aikido Questions.