Arun Aikido Club Demonstration at the


Hotham Park Country Fair, Bognor Regis UK




Saturday 5th & Sunday 6th August 2017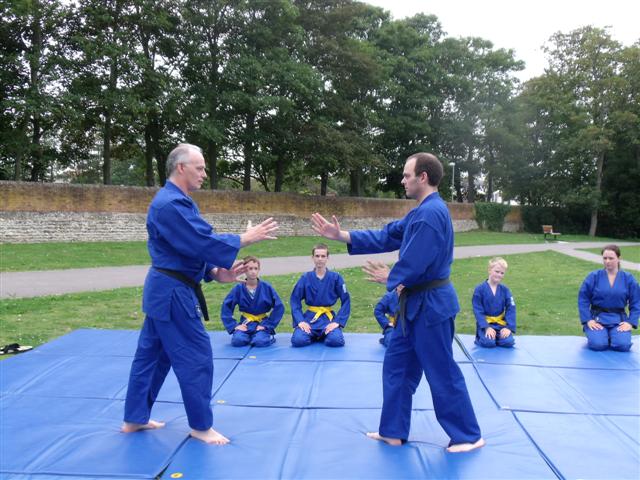 The Arun Aikido Club will be presenting the martial art of aikido to the general public on Saturday 5th and Sunday 6th August at the Hotham Park Country Fair in Bognor Regis, West Sussex UK. We will have a stall and gazebo both days between 11am-5pm where you can come and chat with us and learn some of the key aspects of this beautiful art.
On the Sunday our instructors and students will give a unique aikido demonstration near the bandstand at 11am-12noon... come and watch this amazing art in action!

Thoughts About Harmony Ezine
by Lucian
(Romania)
Well, there are a lot of things to talk about. First of all, I was amazed at finding this site, so complex but well structured.

It was a time when I was looking for some answers for myself on the Aikido path. I don't know how it was happening but the timing was perfect: Tony was there with advice.

Now I have already structured the strategy, with both Tony's advice and suggestions from his harmony newsletters, and I am working accordingly. Everything is now perfectly clear.

Unfortunately, until now, although there are very interesting products, I haven't purchased anything...

Maybe in the very near future.