You Can Earn a Massive 50% Commission As An Aikido




Health Centre Affiliate Partner!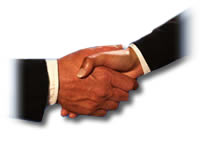 Join our Affiliate Partner Program and earn 50% commission on every sale you make.
It's free, and YOU can get started right now!
You'll be promoting our Aikido Success Blueprint collection. It offer cutting-edge info, master strategies, and unique knowledge on exactly how to fast-track aikido skills.
You don't need your own website, just promote and get customers to follow your special hoplink. You can advertise on your website, blog, social networking sites, by email etc.
How easy is it to set up?

Join Clickbank as an affiliate, copy and paste the hoplink code, and add it to your marketing with a heading, description, and even a graphic to gain clicks to our sales page.
When your referrals lead to a sale, you Get Paid 50% commission by Clickbank. So what are you waiting for, it only takes 20 minutes to set up, and you can earn from then on!
ClickBank is the Internet's largest retailer of digital products, such as ebooks and downloadable software. Customers pay securely by debit and credit cards, and paypal too.
Just promote my Aikido Success Blueprint and during the sales process we also offer Optimum Health Secrets and Self Defence Secrets upsells to increase the profit you earn :)
Here's How to Join Us and
Become Our Affiliate Partner!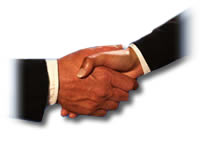 Sign up and ClickBank will set you up with an account, which is totally free. They will show you how to make a hoplink to promote our products, and away you go.
Here are the simple steps...

1 - Go to Clickbank and sign up as an affiliate partner... it's fast and... FREE!
Once signed up you will be e-mailed a confirmation link and will be asked to confirm your account to get your username and password. You are now an official Clickbank Affiliate!
2 - Go to marketplace, insert 'aikido' into search box, find our Aikido Success Blueprint listing, click promote. Add your personal Clickbank Affiliate Name to get the Hoplink for our sales page. Then copy and paste the code into your promotions.

If you have any issues, we are here to help, just drop me a message in my Contact Form

Has this page been useful to YOU? It may be of benefit to other people too! Go ahead and pass it on, Please Share via the link bar on the left of your screen... many thanks!