Book Tony For Unique Aikido Lectures and Demonstrations!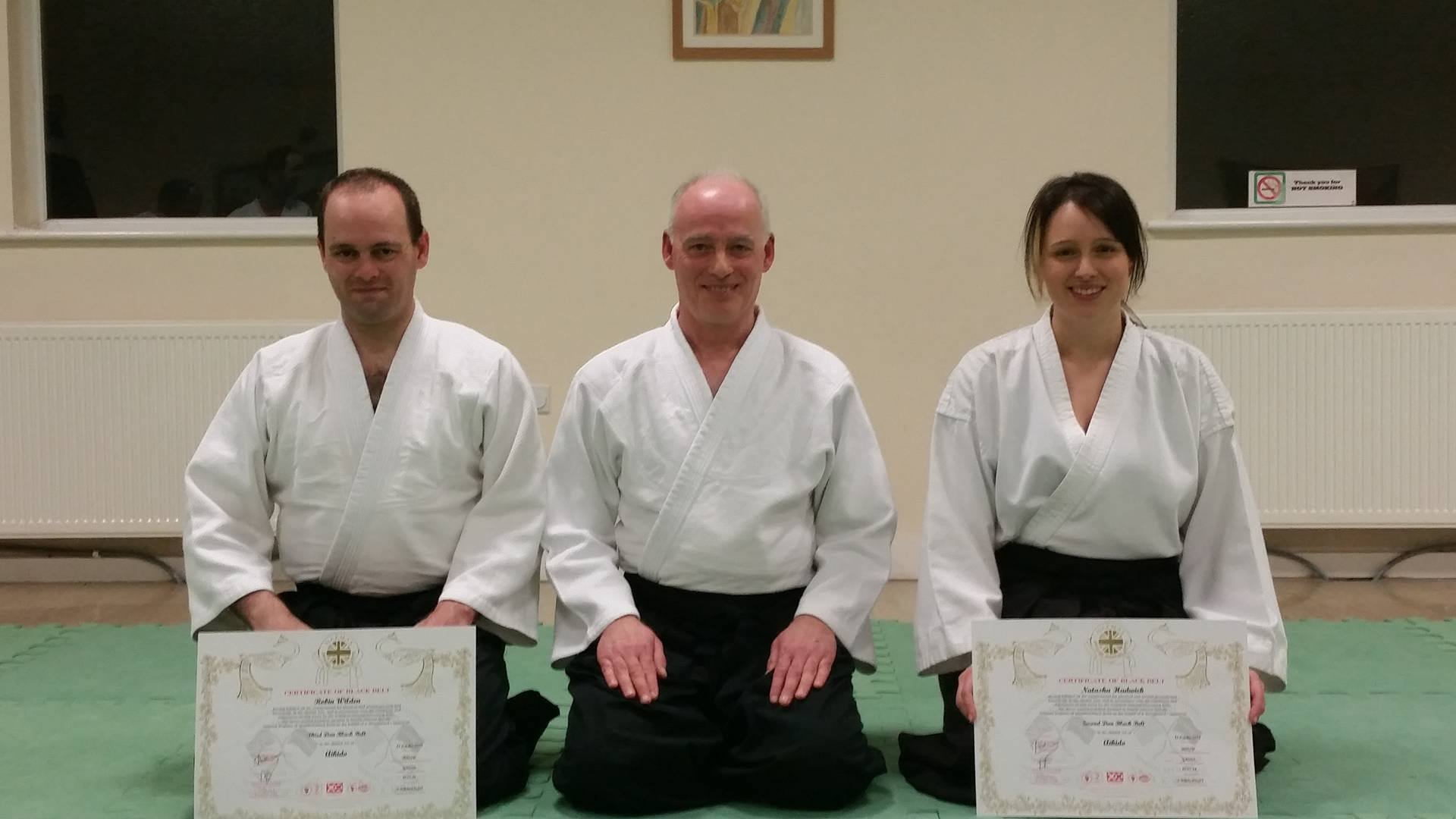 Robin Wilden 3rd Dan, Tony Wilden 5th Dan, Natasha Hadwick 2nd Dan
Tony Wilden offers unique aikido lectures and demonstrations in West Sussex UK
He has been studying Aikido since 1985. In 1992 he founded the Arun Aikido Club in West Sussex UK and has trained over 500 students, conducted more than 50 grading seminars, and arranged dozens of demonstrations and workshops for the community.
Tony has achieved coaching qualifications from these organisations...
Martial Arts Commission (MAC), Ken Shin Kai Aikido Association (KSKAA), British Aikido Board (BAB), Bushinkan Martial Arts Association (BMAA), National Association for Karate and Martial Arts Schools (NAKMAS).
Tony has also studied ancient and traditional healing systems and holds qualifications in anatomy & physiology, acupressure, reflexology, and applied kinesiology. He has given 1000's of health treatments since 1993.
Book Tony for an aikido lecture and demonstration... Click Here

Book Your Aikido Lectures
and Demonstrations Now!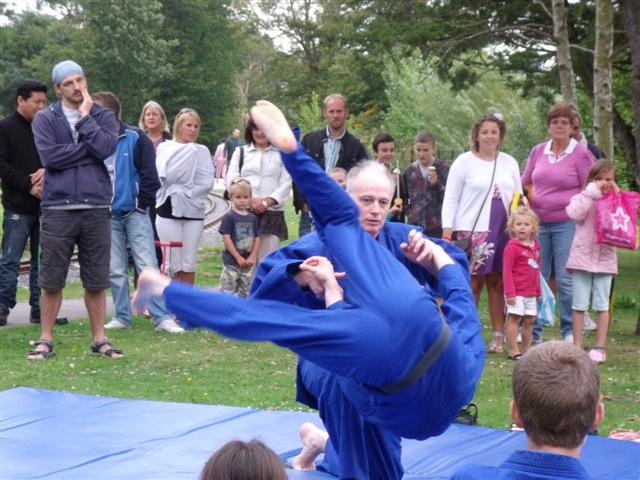 Would you like to book Tony for an aikido lecture and demonstration?
We can arrange it at a local venue in Bognor Regis, or travel to a venue of your choice. We can present Aikido in a format to suit your needs...
1 - Traditional Aikido as practised in 1000's of dojo's around the world.
2 - Aiki principles that are the key elements at the heart of the art.
3 - Self Defence principles, pressure points, power development.
Booking Tony for an aikido lecture offers you a unique experience. Some of what he presents defies logic and has to be seen to be believed. He often encourages spectators to try moves on his students...
...which can be very amusing :)
Here's a guideline of our fees...
1 hour lecture and demonstration £50
2 hour lecture and demonstration £80
Demonstration for a local event FREE!
Do you want to book Tony for an aikido lecture and demonstration?
Contact Tony and tell him about your requirements. Unfortunately we do have to charge extra for travel time and expenses.
Has this page been useful to YOU? It may be of benefit to other people too! Go ahead and pass it on, Please Share via the link bar on the left of your screen... many thanks!