We Spotlight

Aikido
Master Andre Nocquet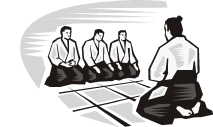 Andre Nocquet (1914–1999) was a French 8th dan Aikido teacher at the Aikikai Hombu in Japan. He was an early non-Japanese students to practice the art.


Nocquet studied Greco-Roman wrestling, and started practicing Jujutsu in 1937 with Israeli professor Moshe Feldenkrais. Later Mikonosuke Kawaishi came to Feldenkrais's dojo to teach and Nocquet became his student.


Tadashi Abe went to France and stayed for several years. He also spent time in Italy, UK. His aikido was hard and linear, not circular. Abe always kept a photo of Morihei Ueshiba O-Sensei with him, and said that it protected him from harm.
He became a great friend of Andre Nocquet and taught him Aikido.


In 1955, Andre Nocquet was encouraged by Tadashi Abe to travel to Japan to see Morihei Ueshiba and study at the Aikikai Hombu Dojo.


Almost 3 years as uchideshi (live-in student) living a humble, severe life learning at the feet of the master, sleeping on the tatami, and eating Japanese food.

This was a difficult time for him as a westerner as there were virtually no other non-Japanese practicing aikido at the time.


Nobuyoshi Tamura and Masamichi Noro lived there, and Nocquet and Tamura, both of whom were ranked first dan at the time, trained extensively together.
They got up at 5 a.m. every morning and worked in the dojo and Mrs. Ueshiba, the wife of Kisshomaru, would prepare breakfast for them.


One day Andre asked Ueshiba Sensei if Aikido is a religion, as he was always praying. He thought his reply was an amazing response...


" No, that's not true. Aikido is never a religion, but if you are a
Christian, you will be a better Christian because of aikido.
If you are a Buddhist, you will be a better Buddhist  "
Morihei Ueshiba developed Aikido from his combat studies of Daito-ryu Aiki jujutsu with Sokaku Takeda, and his spiritual studies with Onisaburi Deguchi.
Aikido Success Blueprint gives you Key Action Steps on how to fast-track your aiki skills. It offers you an  ebook, video, and audio gold-mine of wisdom!
Andre Nocquet 
Aikido Research and Promotion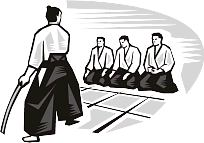 When Andre Nocquet saw O-Sensei's way of working, and his amazing mastery of everyone, he thought how extraordinary he was, and very different.


He said that if there is no spirit and heart in aikido it becomes just a physical exercise, which is the reason that there is no competition. It was clear that technique is important, but it is still secondary.


In 1958, he traveled to the USA to give seminars and demos to special self-defence instructors of the Fresno Police department. He returned to France, and practiced alongside Tadashi Abe.
In 1959/60 Abe returned to Japan, leaving him to teach in France.


He was asked to do research at the National Library on the Martial Arts of the western European countries since the 15th Century in order to make a comparative study with Japanese Techniques. He submitted a report to the Japanese Ministry of education through the Japanese Embassy in France.


In 1962, Andre Nocquet received from Morihei Ueshiba, the title general representative of the World Aikido Headquarters for France.


In 1971, with the help of foreign teachers, he established the European Aikido Union. He conducted courses for the National Parachutist Union, and the National Police, and demonstrated combat principles at St-Maixent Military School.


Over the course of several years, Andre Nocquet gave lectures in France and Europe on the spirit of non-violence, stressing the theme of International assistance & friendship.


As President of European Aikido Union, was named Knight of the National Order of merit for exceptional services rendered to the Ministry of Youth and Sports.


In 1985, Nobuyoshi Tamura and Andre Nocquet met in order to establish the basis for the unification of Aikido in France.


In 1990, he returned to Japan after 33 years to present Doshu Kisshomara Ueshiba a Gold Medal on behalf of the French Ministry of Youth and Sports.


He wrote - O-Sensei, Morihei Ueshiba, which is a collection of reflections on the philosophy of the founder of aikido, and  includes 80 photos.


He also wrote Aikido: Heart and Sword which includes info about the teachings of O'Sensei, and the basis of the spirit of Aikido. More Info