Health Article Seven...
Set Your Life Goals!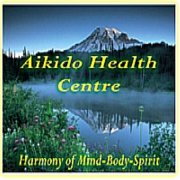 You are most welcome to use and forward this health article seven, as long as it is entirely complete, to anyone, and in any way you wish...

.......START OF HEALTH ARTICLE SEVEN.......


SET YOUR LIFE GOALS
 
by Tony J. Wilden - www.aikido-health.com
It is very important that you know exactly what you want from your time here on Planet Earth. You must have a clear idea of your dreams, desires and life goals.
The rewards of life come to those who take action, not to those who merely read, talk, or day-dream...
" Action is the Key to Your Success "
Tony J. Wilden


High-performance people set goals, winners set goals, losers never set goals. The reason why many people don't write goals is that it commits them to take action.


Achieving health, wealth, and happiness starts with having a dream. Today's dreams are tomorrow's realities. Dreaming is a type of visualisation with emotion on the things that you really want to...
Be, Have, or Do!


'See' yourself walking into a room and meeting the you of five years from now. What will you be wearing? Where will you be living? What will your lifestyle be like? What car will you be driving? How successful will you be?


1 - In between how you are now, and depressed, broke, and scruffy.


2 - An exact clone of how you are now - absolutely nothing has changed.


3 - A happier, wealthier, healthier version of the 'you of today'.


You need to dream, but this is not enough, as dreams are too large to achieve in one hit. All large projects must be broken down into bite-sized chunks otherwise you will become discouraged by the scale of the task.


This is a 'secret' of successful people, each step is manageable, and can be completed in anything from a few hours to a few weeks.


You are where you are and what you are because of the thoughts that dominate your mind. You become what you think & get what you expect.
Therefore you should act as the person you wish to become and always expect the best. Remember that 92% of worries are unnecessary...
30% have already happened and cannot be changed
12% are needless about health
So, don't surrender to the push and pull of circumstances, act not re-act. Your life is in your own hands, and YOU CAN take control and start towards your goals, right now.
Each day you have the opportunity to write another page in the story of your life, after all... happiness is an inside job!


Know what you want, dream it, create it and motivate it.


When it comes to problem solving we tend to get bogged down in the details and lose sight of the aim.
If you focus your thoughts on solving the problem, whilst removing your own opinion, then you can come to a rational conclusion. Looking at things more objectively, you can see the bigger picture.
Less is more - simple and efficient!

This checklist will help You prepare for success...
1 - Make a list of your desired goals in order of importance.


2 - Imagine them complete and list the necessary steps to get there.


3 - Start with your first goal and focus your mind on its realisation.


4 - Work through the steps, one-by-one until successful.


5 - Take massive Action towards your goals.


6 - Change your approach until successful.
It must change - you can, and must change it. YOU can reach your dreams, desires and life goals go for it...
Action is the Key to Your Success!

I hope you found this article of benefit.
Tony Wilden
Aikido Health Centre
www.aikido-health.com


Tony Wilden is the author of the Aikido Success Blueprint, the Aikido First Aid Kit, and the Optimum Health Secrets. You can sign up for his free monthly Harmony ezine at https://www.aikido-health.com


Copyright © by Tony Wilden. All rights reserved.
.......END OF HEALTH ARTICLE SEVEN.......


You are most welcome to use and forward this Health article, as long as it is entirely complete, to anyone, and in any way you wish :)
Want local training in Bognor Regis UK? Visit... Arun Aikido Club