Add Your Testimonial,
Opinion, and Comments
to our Site Review Forum!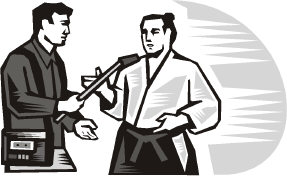 Welcome to our Site Review Forum.
Have you had positive or negative experiences from the Aikido Health Centre website, our unique free content, email courses, software or ebook products?
Maybe you have trained at Tony's Aikido classes or seminars Or had personal healing treatments from him? We'd love to hear YOUR important opinion!
Please add your comments, and give us a site review, or testimonial.
Your feedback will be given it's very own permanent webpage for other people to comment on. Tell us what you think, and send family, friends, etc. to... 
Your Page to add comments.
After all... it's about sharing - right?
 
Review Our Site, Courses and Products
Have you had Aikido training or healing with Tony? Got benefits from our free courses, ezine, software, or ebooks? Give us your important and valuable opinion, review, or testimonial here... Share it!
Read What Others Have Said
Click the links below to see more reviews, testimonials, or comments that have all been written by other important visitors to this page...
Inspiration and Support

I live in an isolated area of Australia,there is no major Australian city within 1500km of my home therefore it is hard to find training partners. I gain …