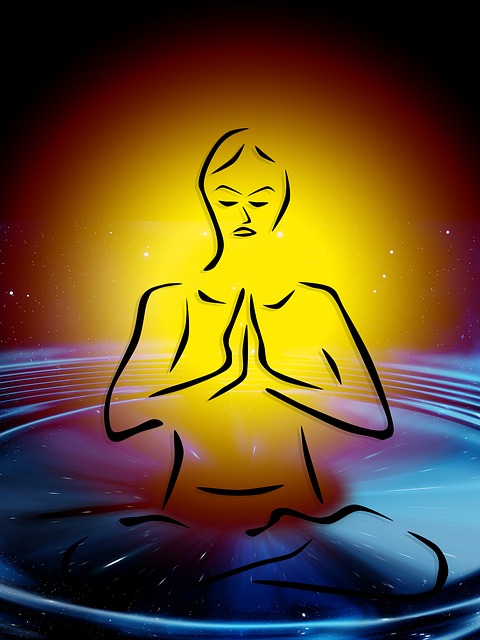 Aiki Peace Seminar -Join Us on 19th Sept.

Arun Aikido Club
Grading 2017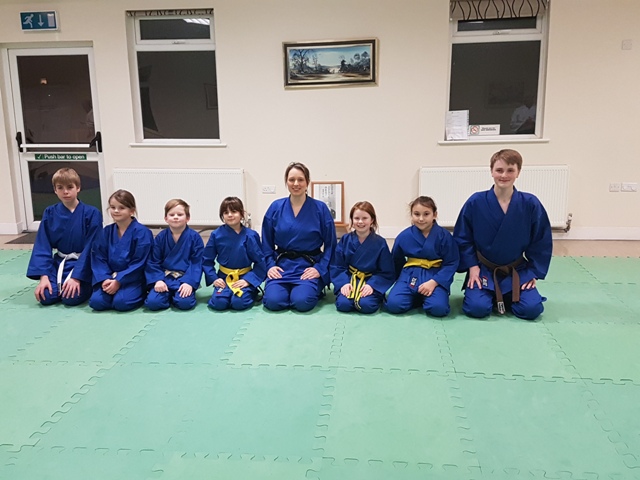 Arun Aikido Club grading 2017... Story, Photos, and Videos below...

On Thursday 30th November 2017, the Arun Aikido Club held a grading seminar in Bognor Regis, West Sussex UK. It was hosted by Sensei Tony Wilden 5th Dan. Sensei Robin Wilden and Sensei Natasha Hadwick joined Tony on the grading panel.

Once again, it was a long evening because we had junior and adult students taking part. It must have been difficult for students who had to wait to take their test. Also for those students who took their test earlier, and had to wait to receive their results.

Of course, higher grade students are well aware that patience is part of the discipline required. Also lower grade students should feel honoured to have witnessed the more advanced students taking their gradings.

Instructors were pleased with the level of skill demonstrated, and everyone passed their test. The Arun Aikido Club are pleased to announce the following Grading Results...

ADULTS...

Kevin Attrill - Shodan 1st Dan black belt

Roman Penzes - 5th kyu blue belt

Michael Carroll - 6th kyu green belt

Richard Love - 7th kyu yellow belt


JUNIORS...

Samuel Wilden - 1st kyu brown belt

Rebecca Holland - Yellow/Green Belt

Katarzyna Wielopolska - Yellow Belt

Anja Szarowicz - Yellow Belt

Blue Gibson-Watson - White/Yellow Belt

Katie Allard - White/Yellow Belt
 

Many Congratulations, check out the following Photo's and Videos...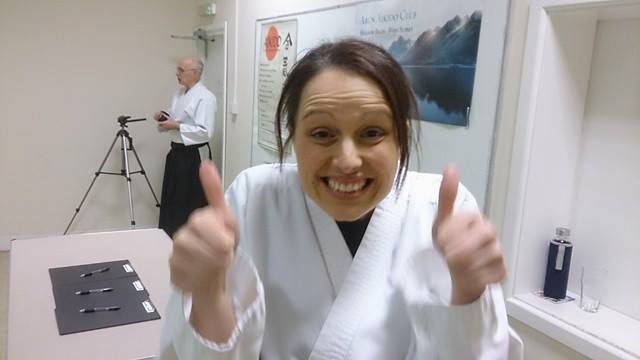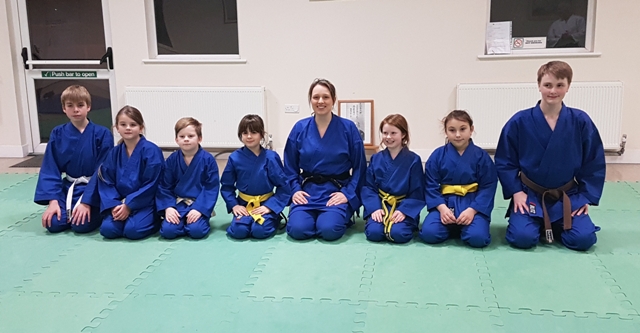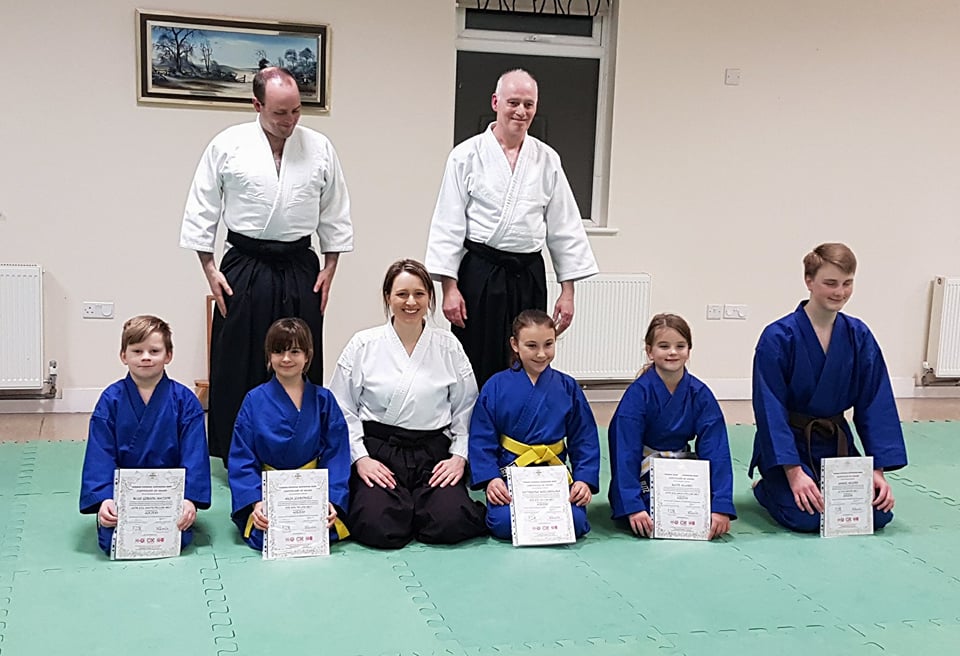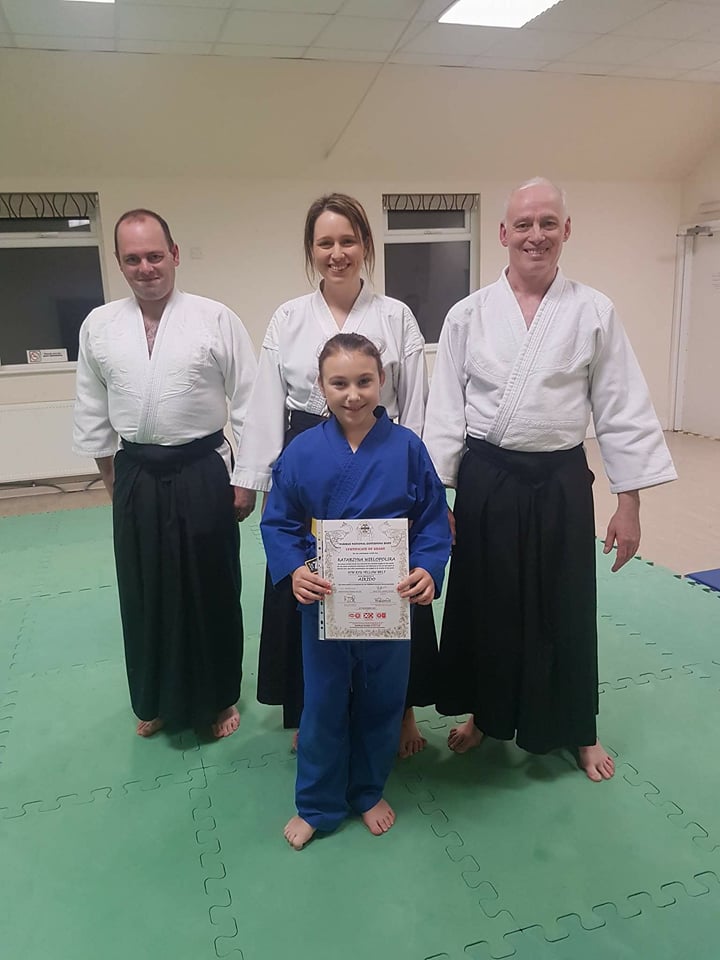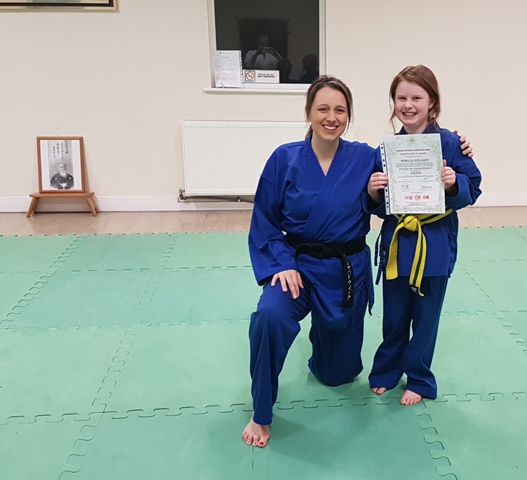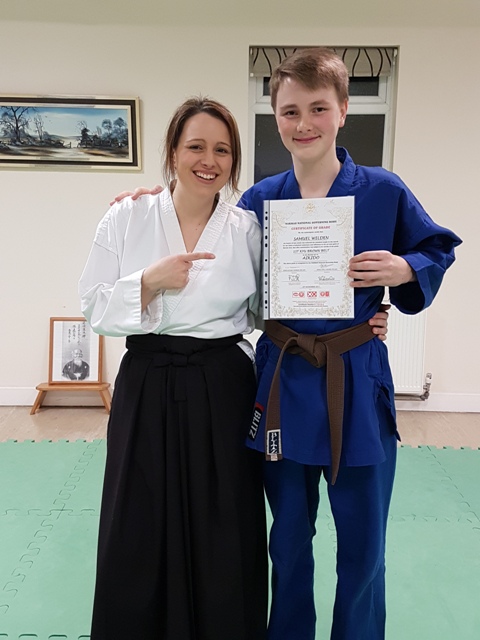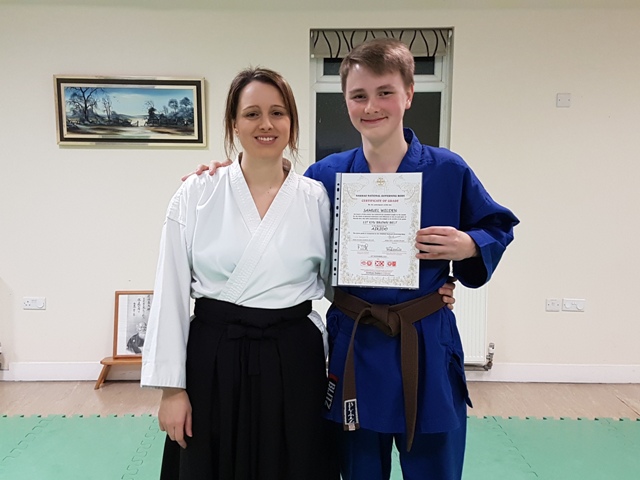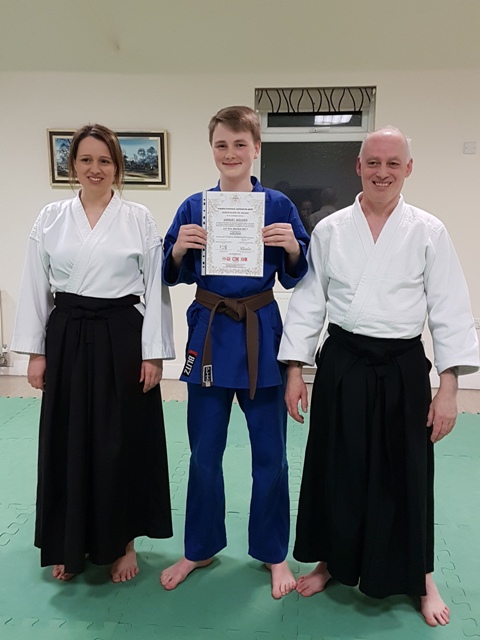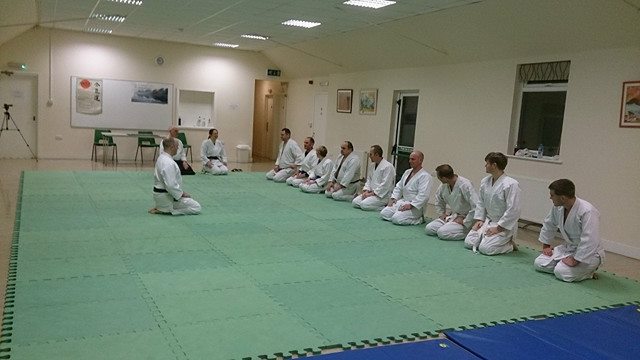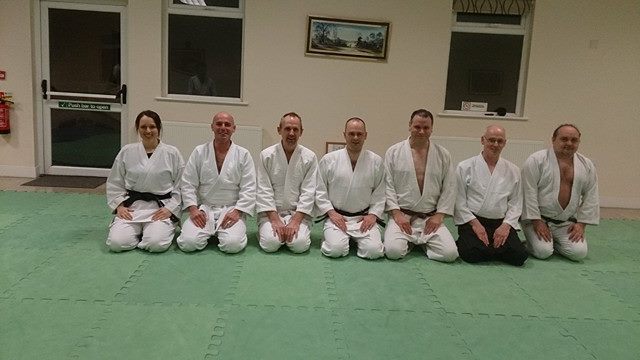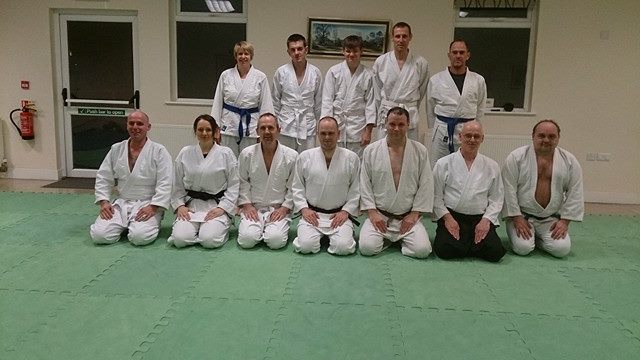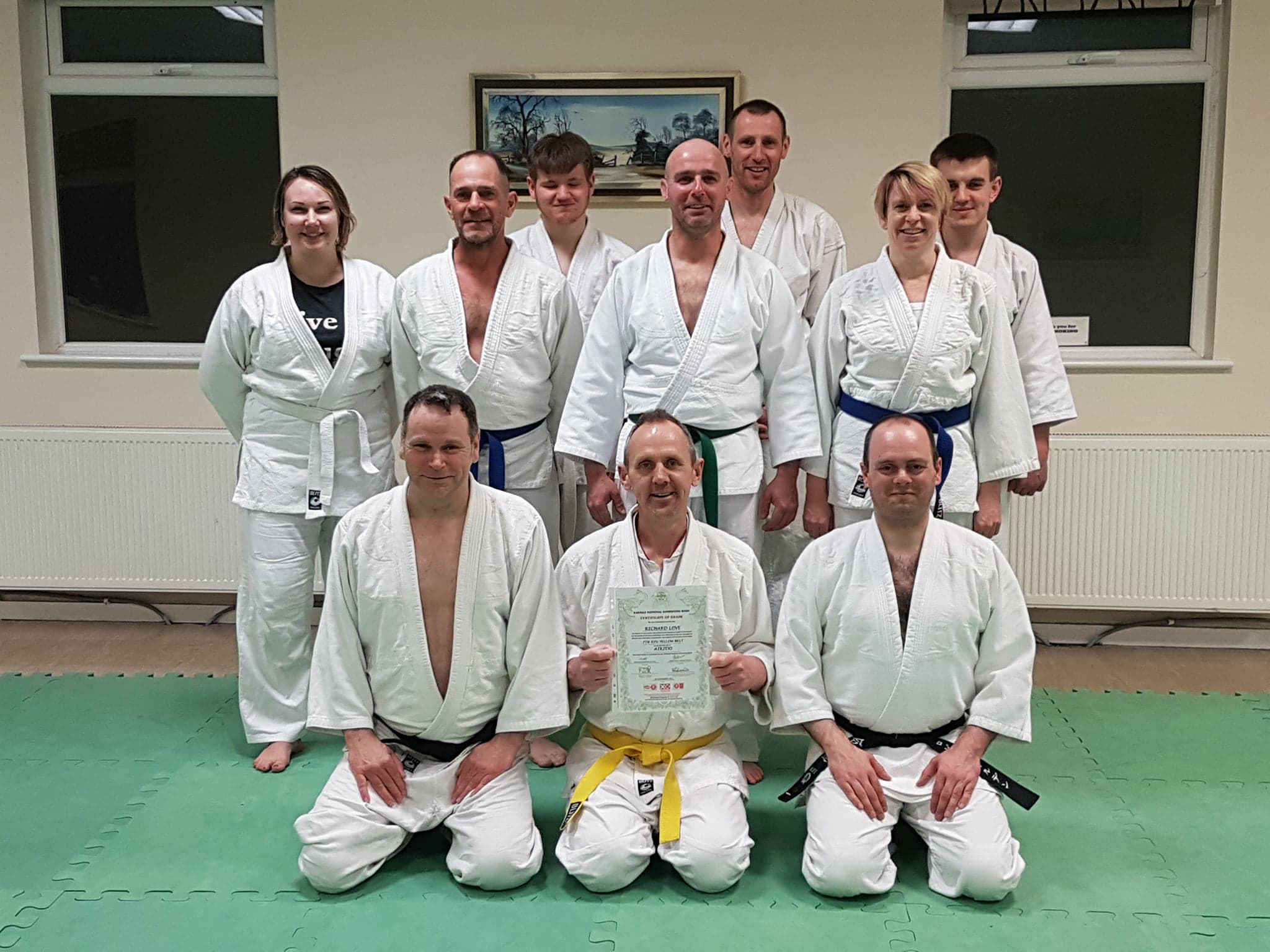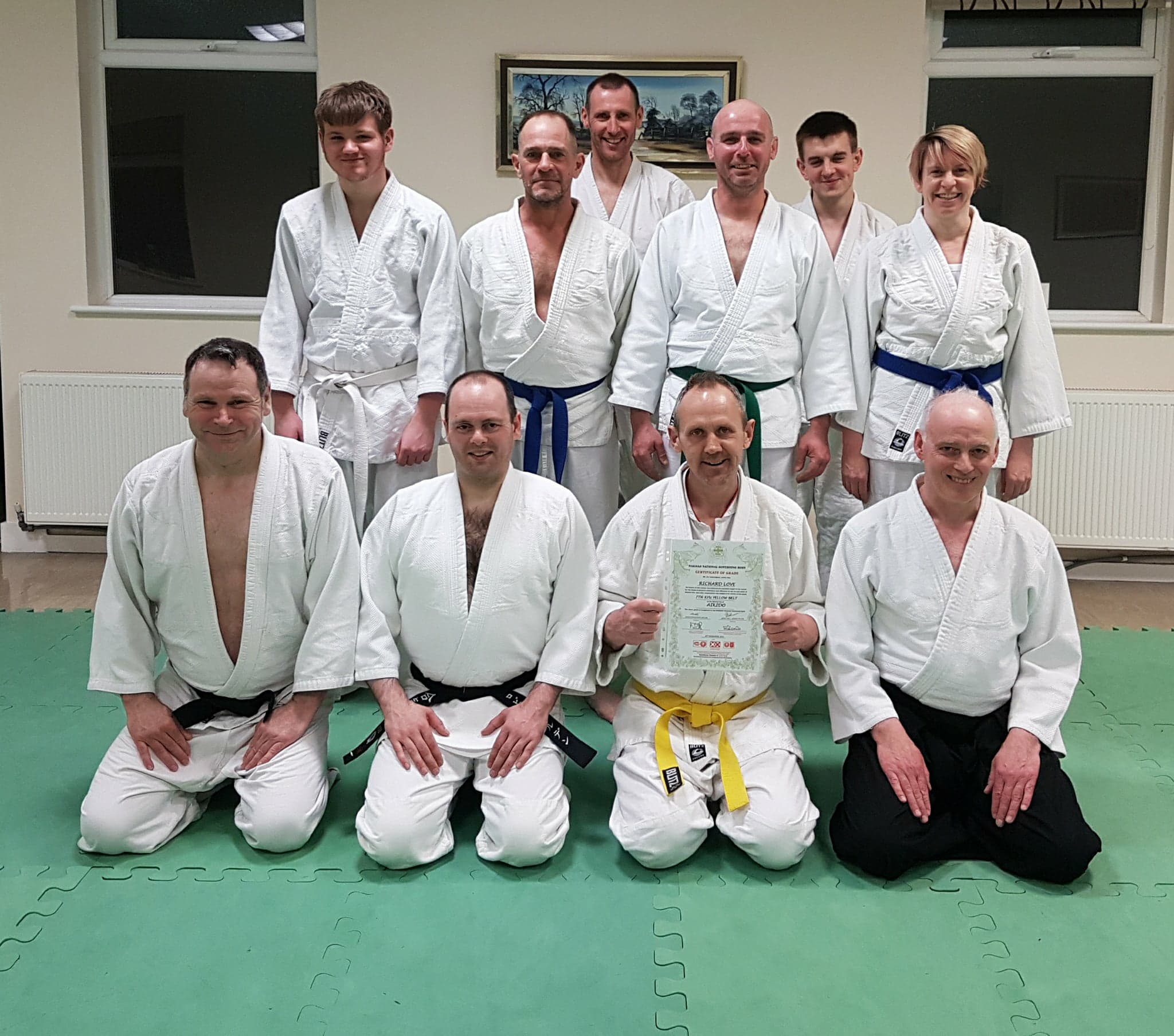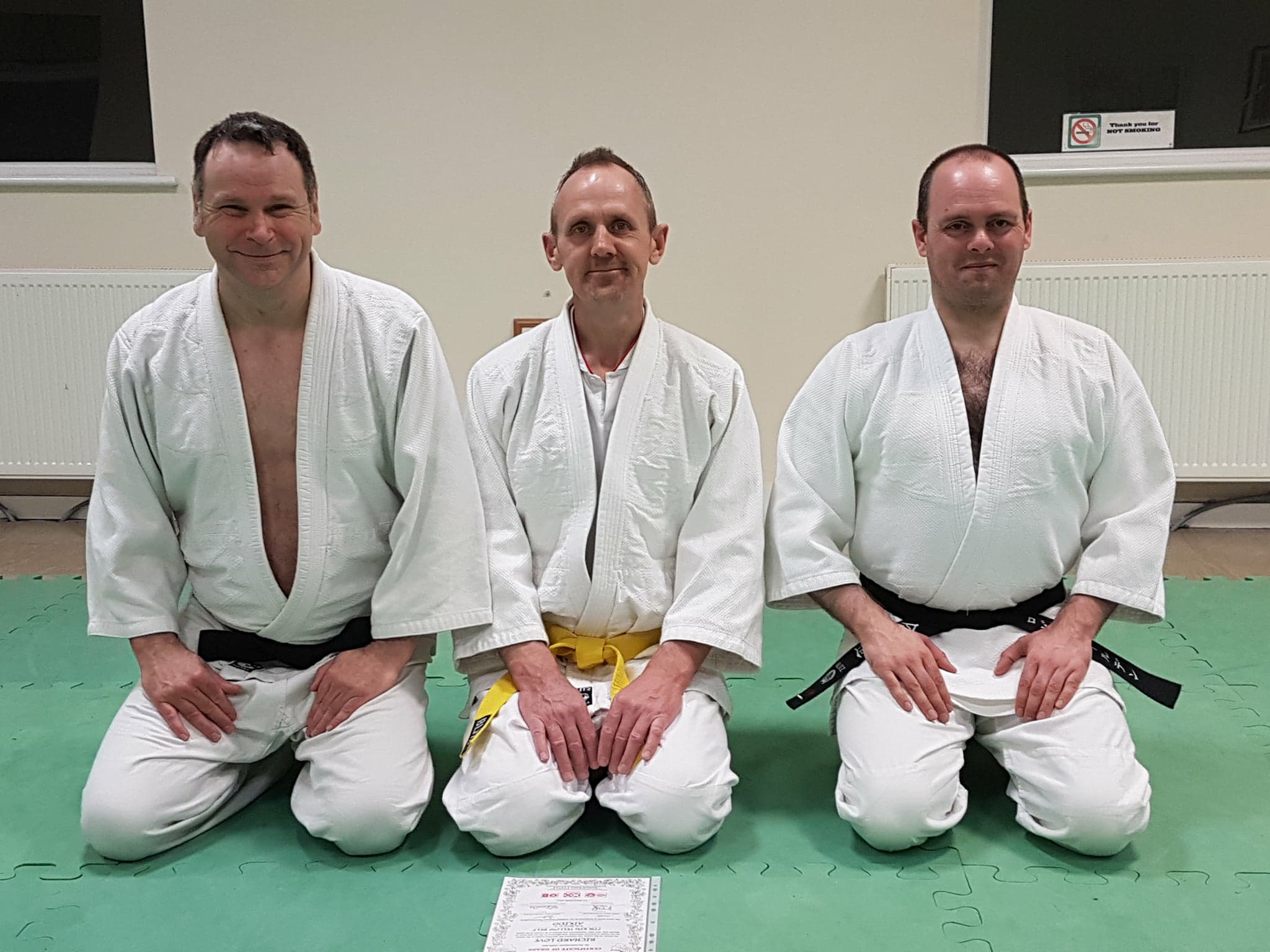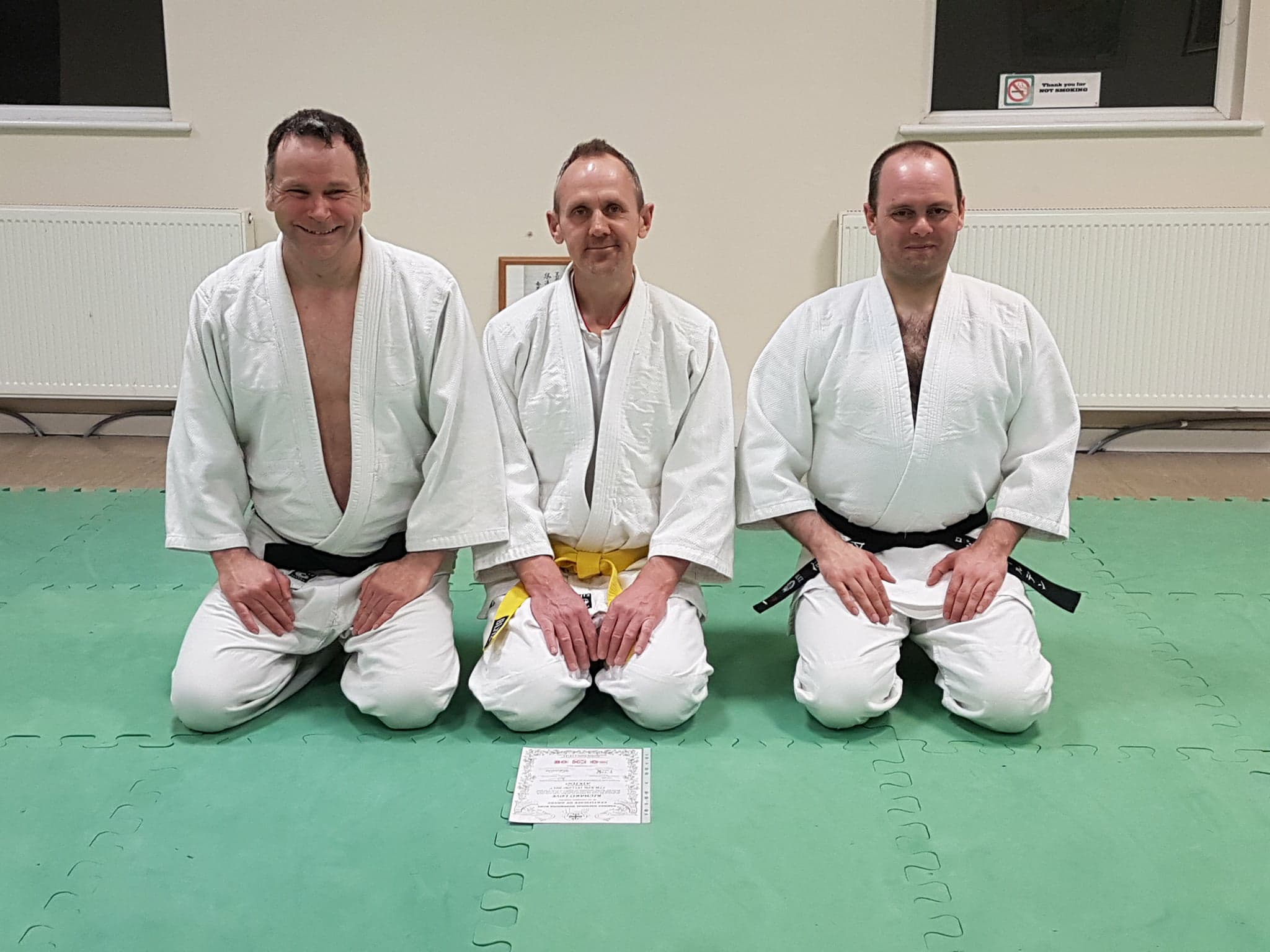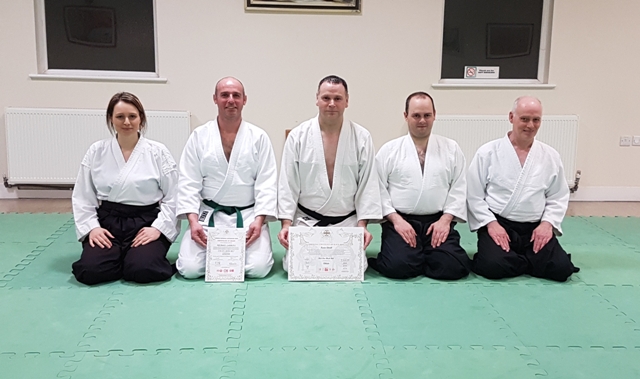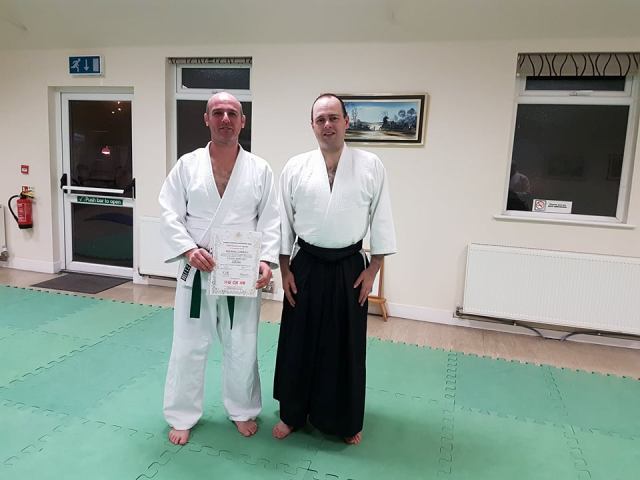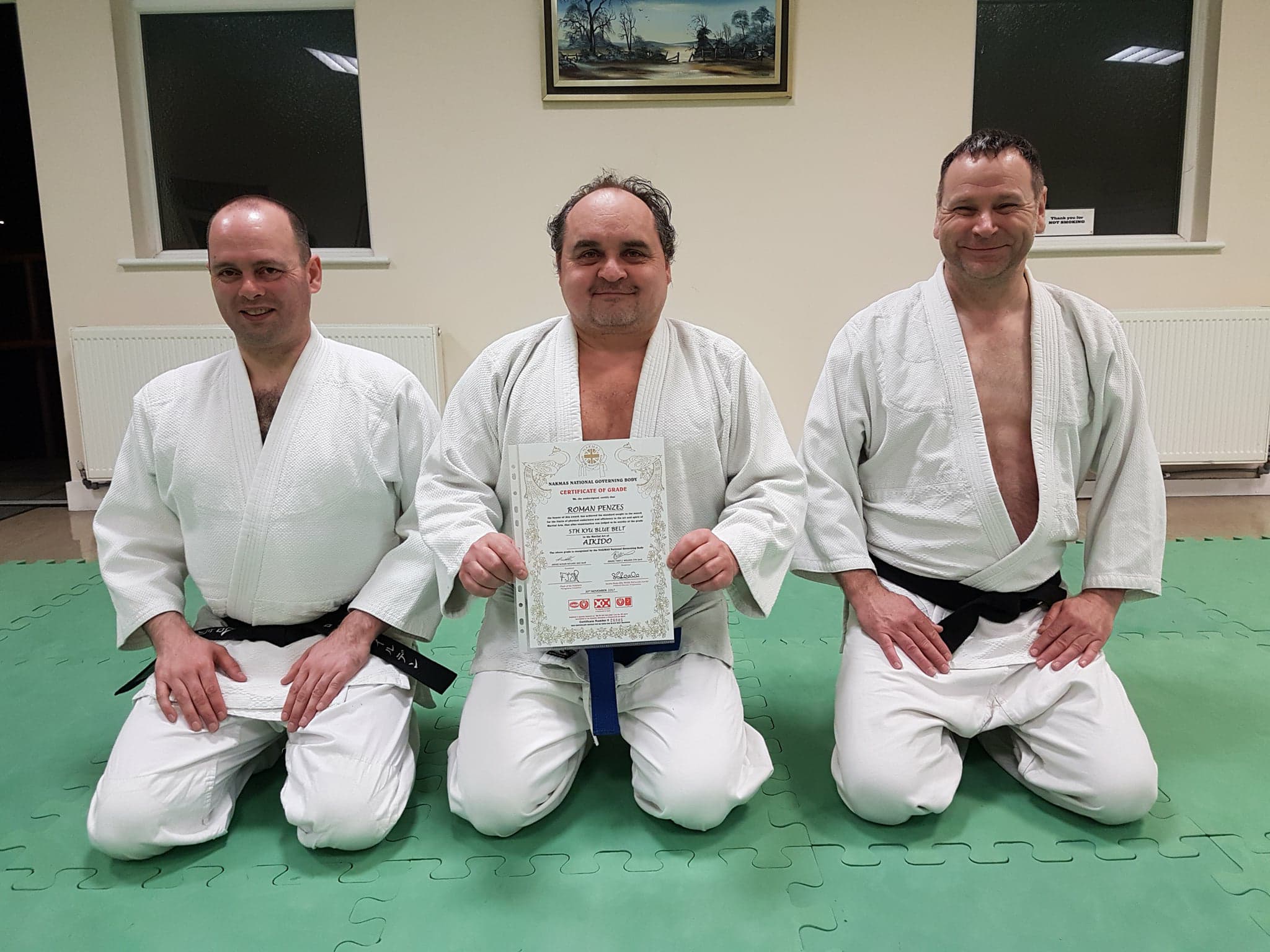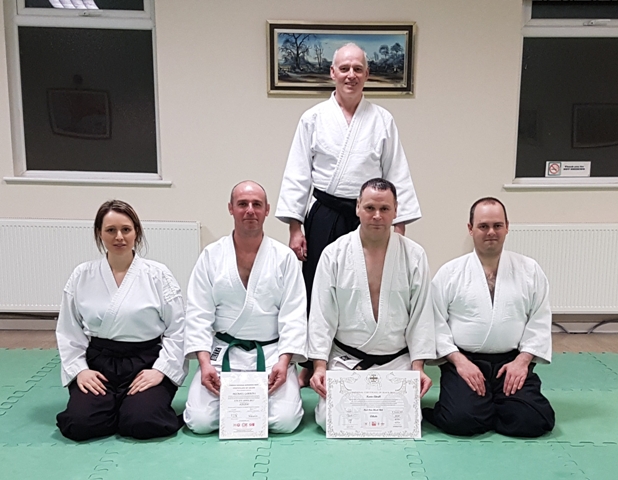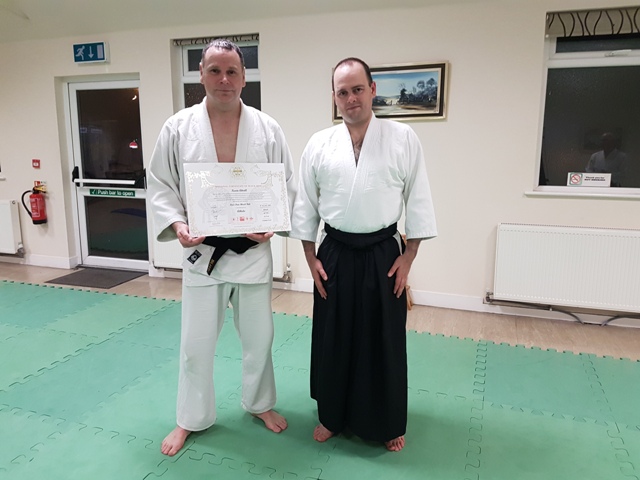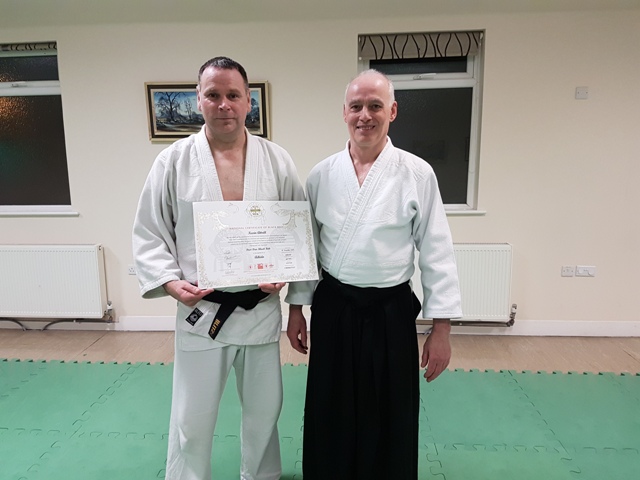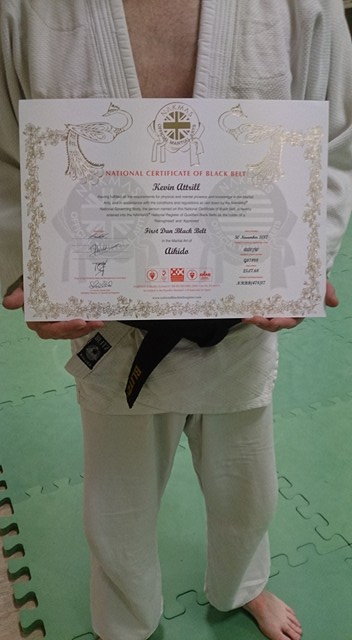 Junior Grading Video
Click Here to Visit Video Download Page

Adult Grading Video
Click Here to Visit Video Download Page

If you are aged between 7-70, want to learn the art of Aikido, you are welcome to join us at the
Arun Aikido Club
For more photos please visit
Arun Aikido Picture History
Has this page been useful to YOU? It may benefit other people too! Please pass it on and Share via the Link Bar on the Left of your screen... thanks!