Bognor Birdman Rally
Aikido Demo 2015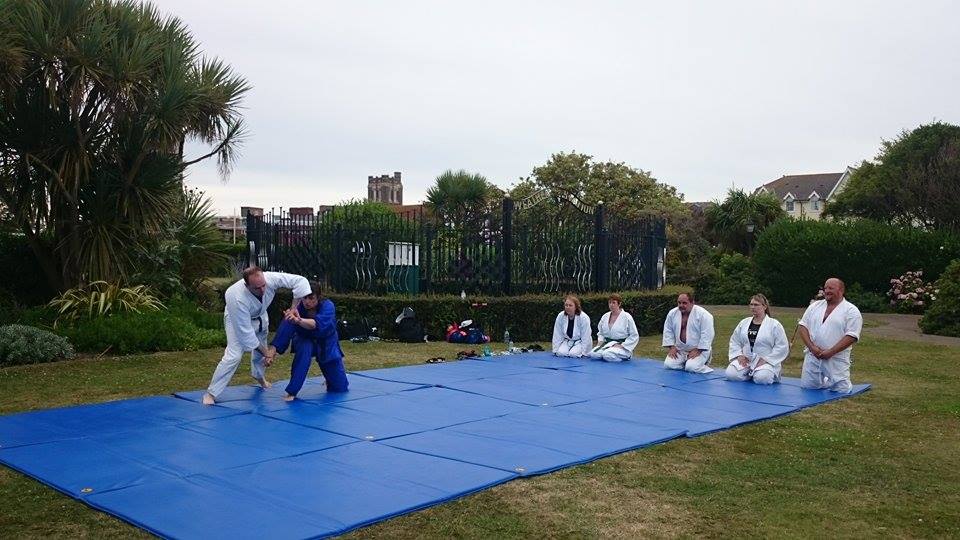 Bognor Birdman Rally aikido demo 2015 by members of the Arun Aikido Club


Demo's were organised and led by Sensei Natasha Hadwick, who is the club junior instructor and Sensei Robin Wilden, who is the adult club instructor. 


The Bognor Birdman Rally is a unique event that takes place every year. Humans dressed as flying machines leap off the pier in an attempt to travel the furthest.
Unfortunately most just plummet straight into the sea, but some glide a little :)


Why Do They Do It?


For charity of course... often people take part in very strange events all over the world to have fun and raise money for charities and other worthy causes :)


Why An Aikido Demo?


The Bognor Birdman Rally aikido demo 2015 takes place to support the event. Many local groups take part in the Birdman Rally to help attract 1,000's of people to Bognor Regis, West Sussex UK for their unique weekend celebrations.


The Arun Aikido Club gave their first demonstration at the Bognor Birdman Rally in 1992, and we have taken part several times over the years... a great cause!
Many thanks to Arion Gadd for taking the following pictures.

Bognor Birdman Rally
Aikido Demo 2015 Photo's

Aikido demonstration participants included...
Sensei Natasha Hadwick, Sensei Robin Wilden, Josephine Wilden, Samuel Wilden, Charlie Powell, Arion Gadd, Joseph Dorrell, Kate Jackson, Roman Penzes, Vilma Lazareviciene, Sebastian Skerka, and Leo Hadwick.

Many thanks for your support of the Arun Aikido Club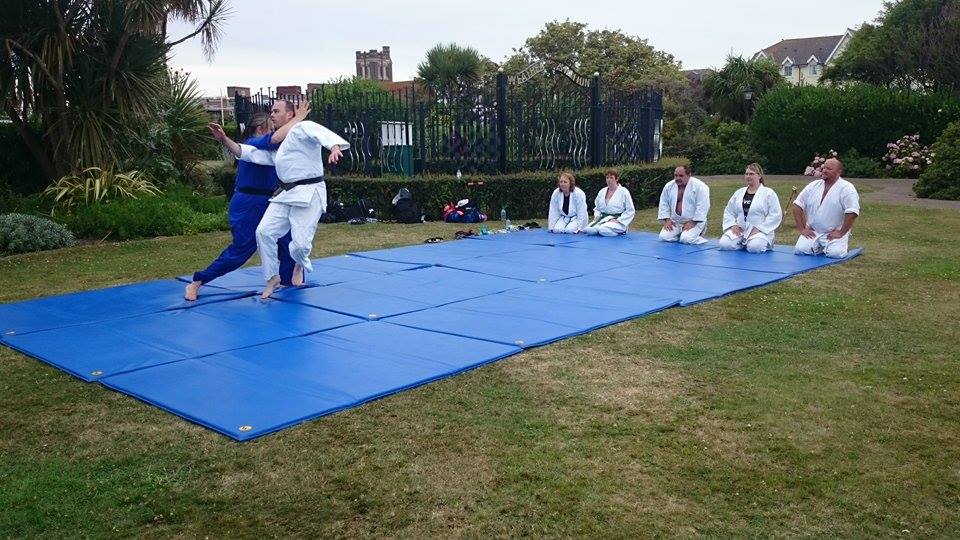 Sensei Natasha throws Sensei Robin, while students look on.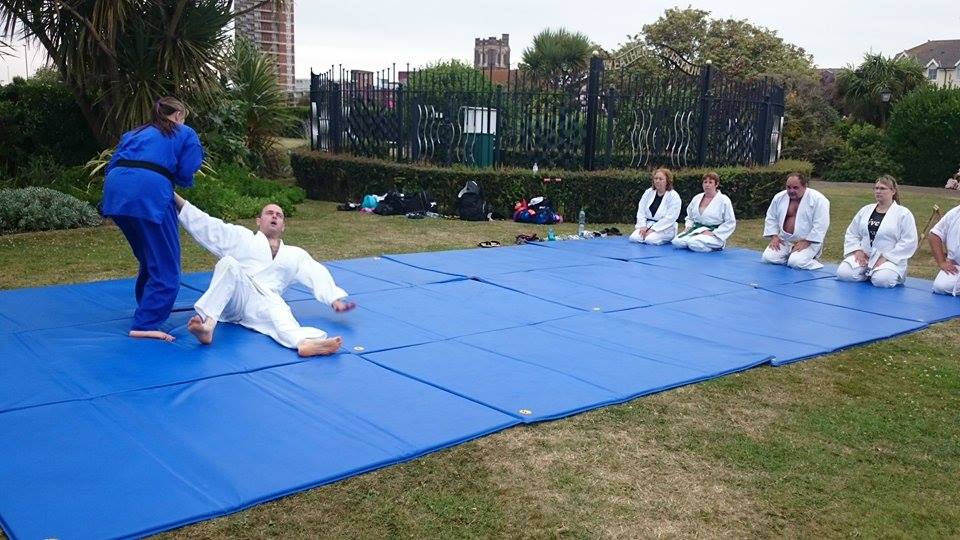 Sensei Robin hits the mat :)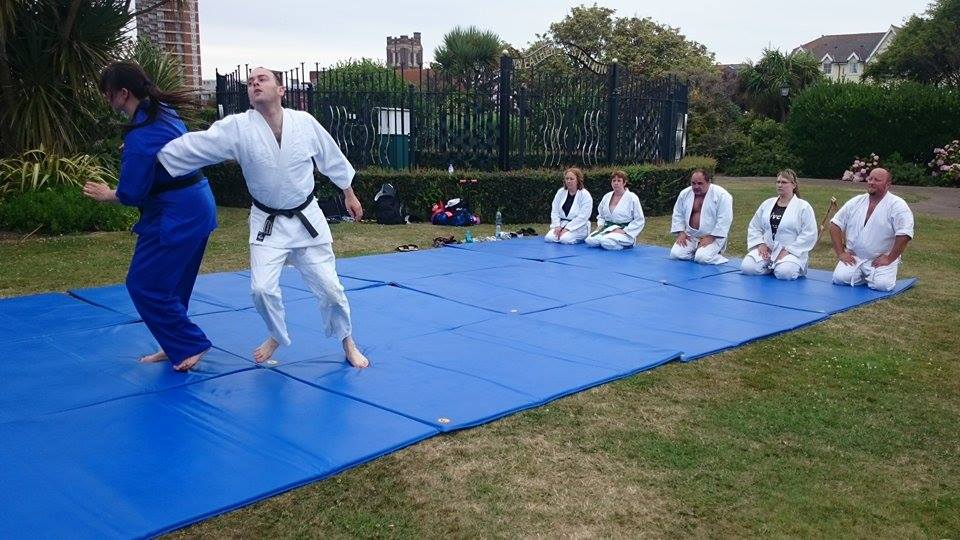 Sensei Natasha breaks Sensei Robin's balance before a throw.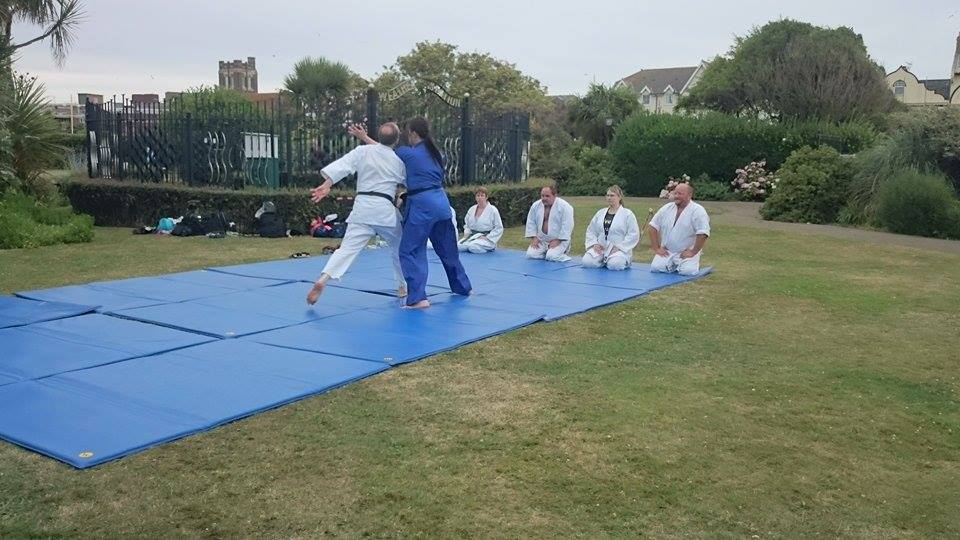 Sensei Natasha lifts Sensei Robin's chin before throwing him backwards.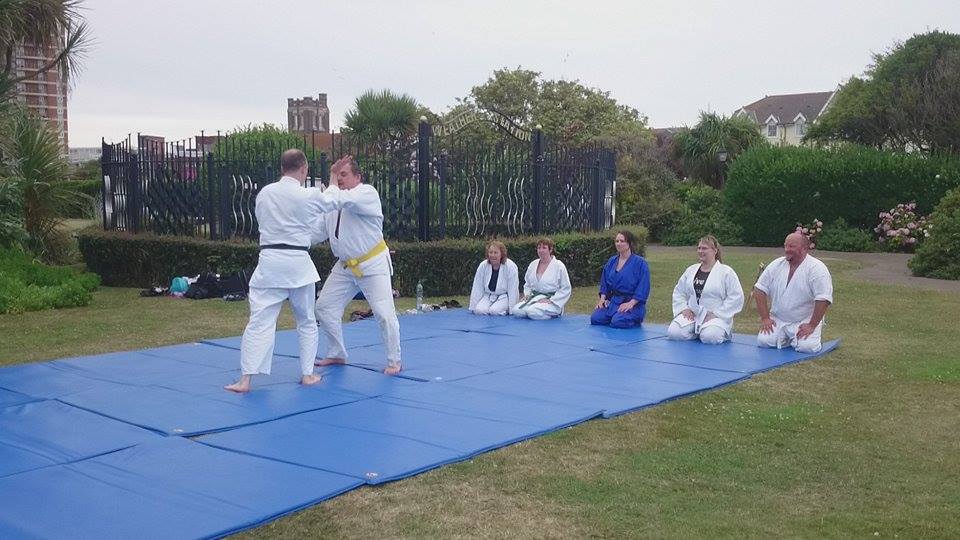 Sensei Robin is attacked by Roman.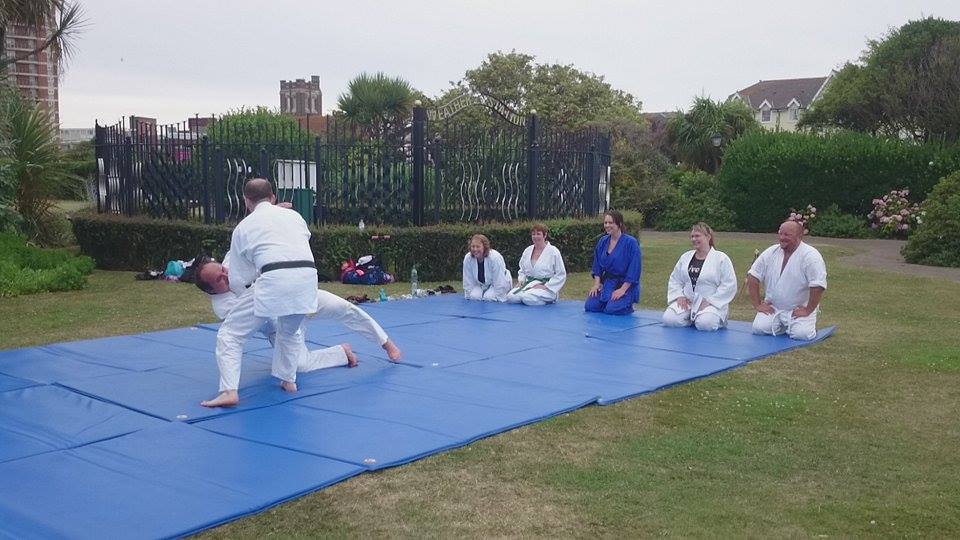 Sensei Robin throws Roman.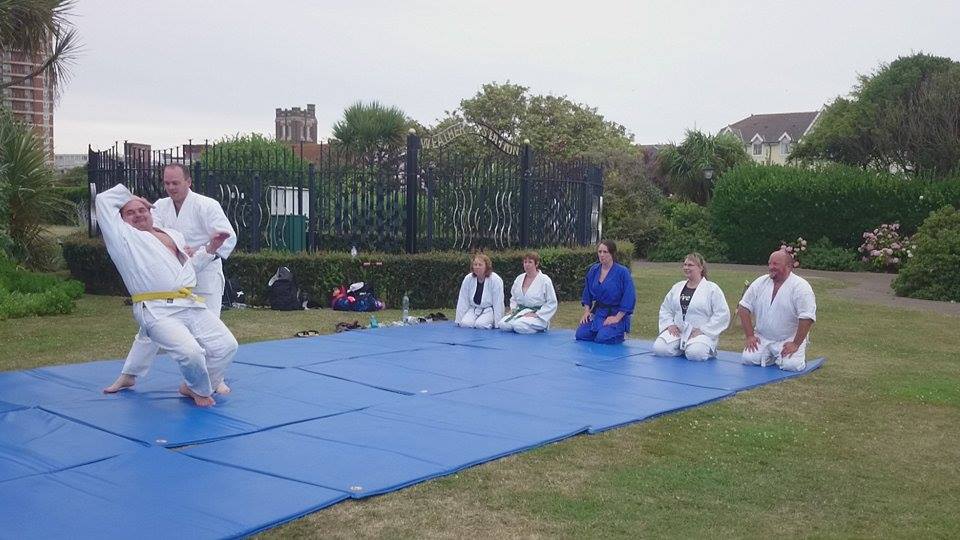 Roman about to hit the mat :)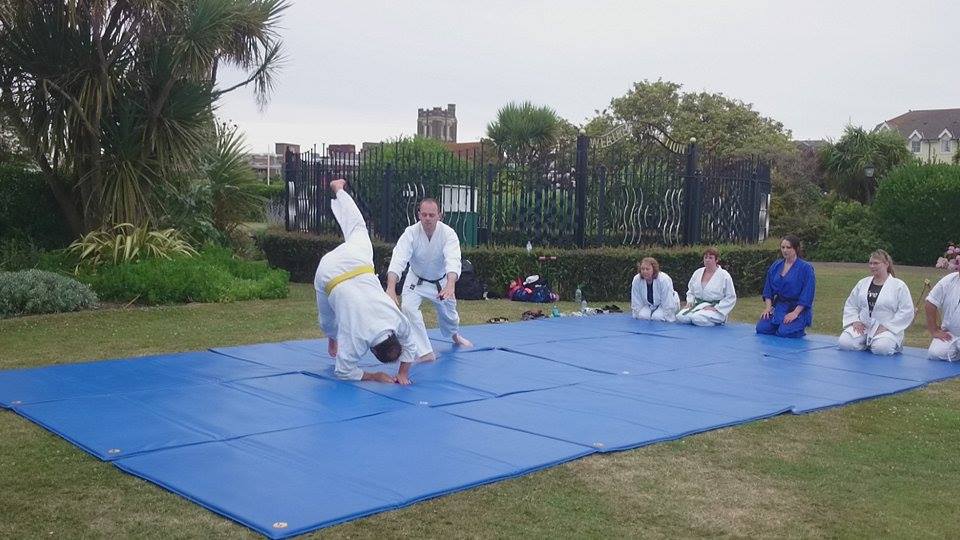 Robin throws Roman.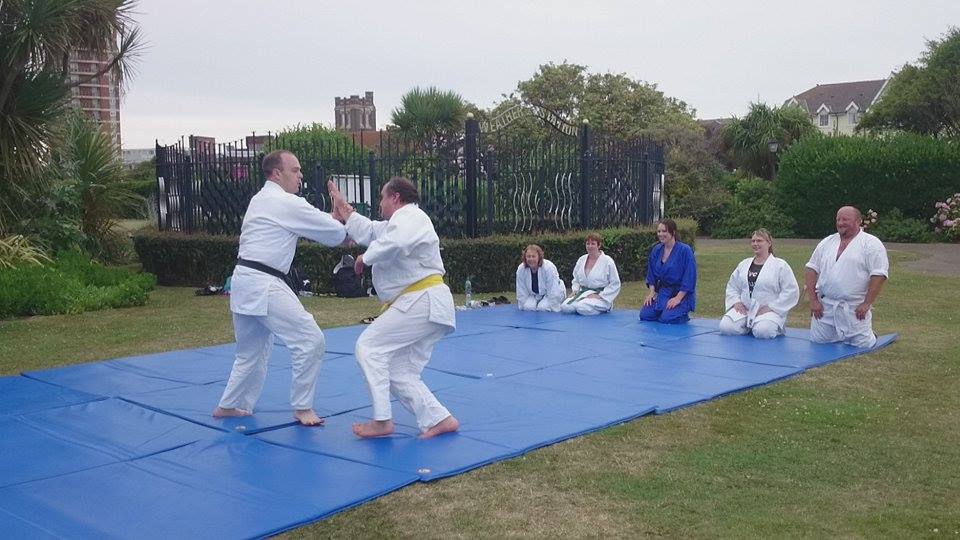 Sensei Robin breaks Roman's balance.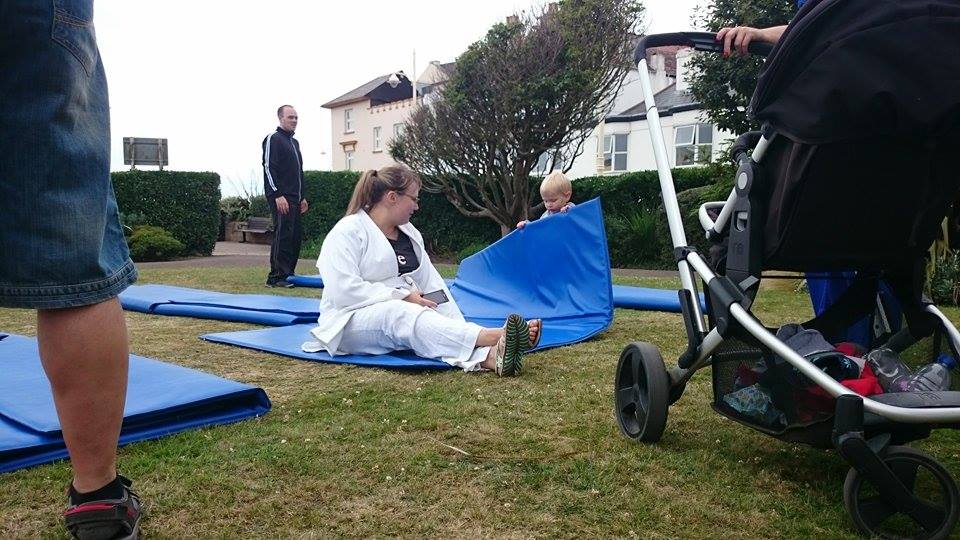 Putting mats away after the demo.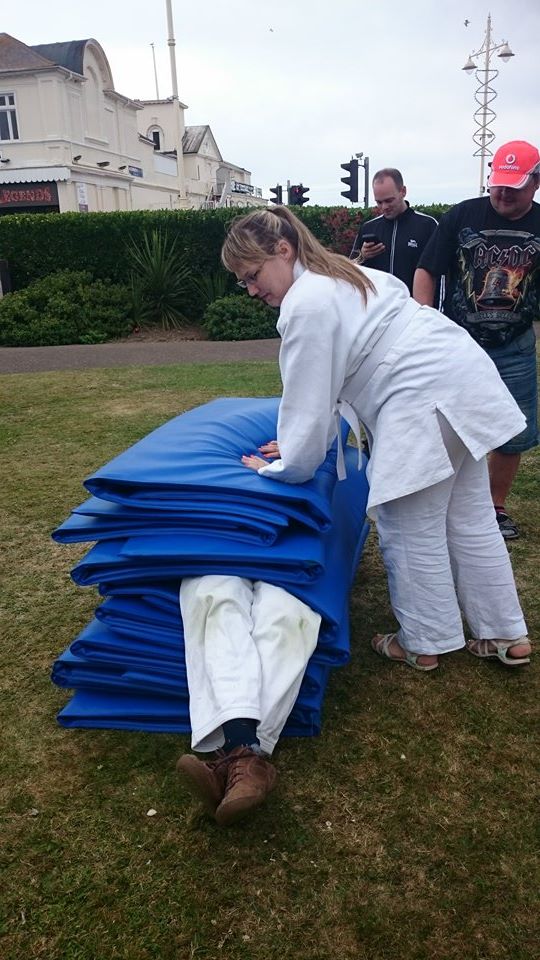 Not sure what was happening in the final photo, but included it anyway :)
Want local training in Bognor Regis UK? Visit... Arun Aikido Club