Add YOUR Story
to Our Health Tips Forum!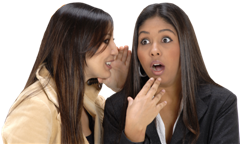 Welcome to our Key Health Tips Forum.
We would like to hear about your experiences and most interesting information.  Have YOU got an amazing health tip to share?
You can write about it here!
We want to hear your valuable opinion, so please share Your Story!


Your story will be given it's very own permanent webpage for other people to comment on. In this way you'll help us develop a real community spirit.
After all, it's all about sharing... right?
 

What Are Your Key Health Tips?
Do you have a great story or useful tip about how you greatly improved your health and well-being? Share it!
Other Visitors Key Health Tips
Click the links below to see more Health reviews, stories and tips that have all been written by other important visitors to this page...