Kids Aikido at the
Arun Aikido Club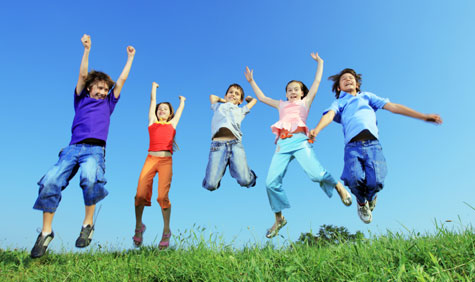 Kids Aikido
We offer kids Aikido at the Arun Aikido Club in Bognor Regis, West Sussex UK.
Learning the art of Aikido has helped children with confidence issues, and how to deal with bullies. Kids Aikido can also help juniors and teenagers avoid getting involved with drugs, violence, negativity, crime, and even suicide.

Children that exercise regularly, breath deeply, and supply more oxygen to their brain, can improve their school grades. They can also improve their overall performance in many areas of life.

Kids Aikido can help with:
Mind: Children learn that their mind is a tool, and can be used for developing problem solving skills and mental discipline.
Body: Aikido is challenging, and good for strength training and weight loss.
Spirit: Aikido develops a win/win philosophy where everyone wins.
Emotion: Children learn it is self-empowering, and that emotions are tools.
Social: Builds social skills using games, teamwork, cooperation and community.
Kids Aikido is non-violent, non-resistant - Aikido means the way of harmony.
Many children grow up with fear because there is no balance in their lives. By practicing Aikido they learn all about their own power, and how to speak and act for themselves in a far more centred way.
Some young people have physical, psychological, and development issues. Aikido teaches them how to relax and centre physically, emotionally, and mentally.
This develops internal self control. 
Arun Aikido Club offers unique Kids Aikido classes from ages 7-16 years. We teach confidence, discipline, and fun. We welcome beginners - 1st class FREE!
Juniors and Kids Aikido
at the Arun Aikido Club

Kids Aikido

If a child or youth is self conscious, timid, or frightened, they will like kids Aikido because it teaches them self-defence. Most of our juniors are surprised that they have so much power... with just a few changes to their movement.

Our application forms ask about injuries, weaknesses and conditions that may effect training. We can modify how we practice to incorporate these conditions, so that kids Aikido is available to almost everyone.

Children quickly learn that Aikido moves should only be used for self defence purposes, and never to attack another person. 
The art may sometimes appear aggressive, but in reality, just learning how to be assertive. Being confident to protect your personal space is not aggressive.
Sometimes loud shouts (ki-ai), and nerve strikes (atemi) are used to distract and weaken an attacker, long enough to take control of the situation.
At the Arun Aikido Club, we have found that the discipline taught in our Kids aikido classes, can reduce misbehaviour at home.
We offer unique Kids Aikido classes from ages 7-16 years in Bognor Regis West Sussex, UK. We teach confidence, discipline, and focus on fun.