Book Your Private Lessons
and Develop Skill... FAST!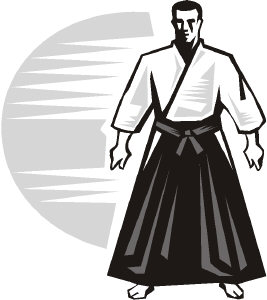 We offer you a wide range of unique private lessons in aikido, aiki principles, self defence, pressure points, and power generation, daily aiki exercises of aikido founder, and more...
You'll maximise your skills - fast!
If you are struggling to understand aikido techniques, then I will show you the fine details and aiki principles that make them work. If you want to develop your self defence skills, then my simple, easy-to-apply, and very effective moves are the answer!
Do you want pressure points that will drop an attacker fast? Learn the 10 best points that have been proven in tests. Plus how to find them, the correct angles to hit or grab for...
the greatest effects!
I can also show you how to double your striking power in just a few hours... a bold claim, but absolutely true! In fact, you'll be surprised how quickly you'll develop incredible skills.
What makes my private lessons so special?
I offer an experienced instructor, excellent training environment, safety mats, and a fully trained partner too. This unique combination adds real power to your ability to learn!
Lesson Fees
1 person: £40 for 1.5hrs - £70 for 3hrs
2-6 people: £60 for 1.5hrs - £100 for 3hrs    
(this includes one training partner, venue, and safety mats)

OR...                   
You supply a suitable venue and mats... plus travel time/costs
Up to 10 students: £90 for 2 hours
Up to 20 students: £150 for 2 hours

See available dates below...

The more people you bring the cheaper it gets. Of course, the fewer the students the more you will learn, because of the increased level of quality time spent directly on you.
Please be aware that these are not the standard run-of-the-mill lessons that you may find elsewhere. It's an extraordinary training opportunity that you just don't want to miss!

Private Lessons
Available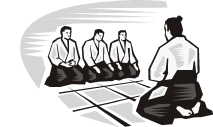 TRADITIONAL AIKIDO

You'll learn all of the theory, principles, and basic techniques of Aikido Yoshinkan up to 1st Dan black belt and beyond if you want it. You can take gradings, achieve belt ranks, receive grading certificates, and reach high levels of skill in the unique art of Aikido. 
AIKI PRINCIPLES
You'll learn the key Aiki principles that make Aikido techniques far more effective. Including circles, relaxation, non-resistance, leading, awareness, timing, balance taking, keeping one point, controlling the circle, weight dropping, weight shifting, avoiding direct conflict.
SELF DEFENCE
You'll learn the very best methods available to protect yourself, your family, and the general public from aggressive people. The 3 key moves to use whatever the attack, the effective use of pressure points and how to develop massive power in your strikes.
PRESSURE POINTS & POWER GENERATION
If you want your martial art or self defence skills to be even more effective, then this is for you. You'll learn the most effective pressure points, how to hit them for best results, and how to almost double your striking power.
DESIGN YOUR OWN TAILOR-MADE LESSONS!
Choose aikido, aiki principles, self defence, pressure points, power generation, aiki exercises, tibetan yoga, chakra balancing, breath control, meditation, etc.

If you are interested in private lessons with Tony, then pay in advance to confirm your place. We have several people interested in regular lessons with us, so we suggest you book now to avoid disappointment. Check available dates and times below...

Available Dates 2018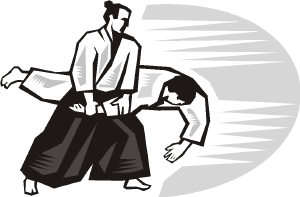 Sunday 7th October 2018
6:15-9:15pm - Ladies Self Defence Seminar
Sunday 4th November 2018
6:15-7:45pm - available     /     7:45-9:15pm - available
Thursday 29th November 2018
6-9:30pm - Arun Aikido Club Grading Seminar
Sunday 2nd December 2018
6:15-7:45pm - available     /     7:45-9:15pm - available
Dates for 2019 coming soon!

Do you want unique private lessons with Tony? Then pay in advance below to book and confirm your place.  OR to ask questions you can Contact Tony

Has this page been useful to YOU? It may benefit other people too! Go ahead and pass it on, Please Share via the link bar on the left of your screen... many thanks!