Sensei Robin Wilden Posts
His Articles, Comments and Unique Training Experiences!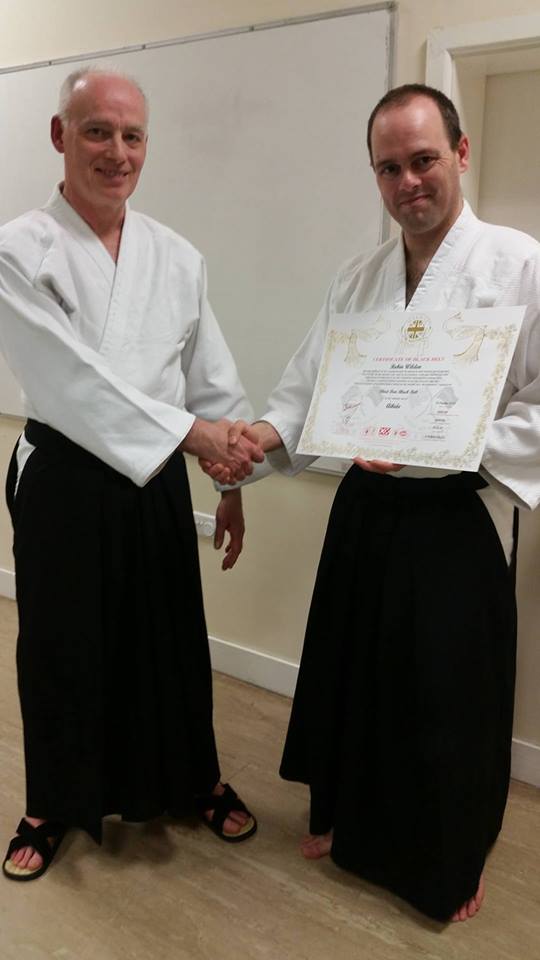 Sensei Tony Wilden congratulates Sensei Robin Wilden on his 3rd Dan award.

This is a permanent webspace where Sensei Robin Wilden posts his articles and all about his training experiences and insights... stay tuned!
You can join in! Just click any of the links below to read his articles and post your comments ask questions... and please share!
Sensei Robin Wilden - Articles
This is where Sensei Robin Wilden of the Arun Aikido Club posts his stories, articles, and training experiences. Please add your comments and Share it!
What Robin and His Visitors Have Said
Click the links below to see what Robin Wilden and other visitors have contributed to this page. Don't forget to rate them!