Private Aikido Lessons Help
You Develop YOUR Aikido
and Self Defence Skills... Fast!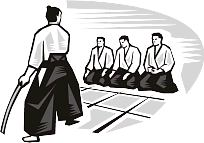 We offer unique aikido lessons designed to teach you how to maximise your Aikido and self defence skills in the fastest possible time. 


Why spend years studying complex Aikido techniques without learning the simple, easy-to-apply principles that make them work? We teach unique Aiki principles that you can also use for self improvement in your daily life!


You don't want to spend years learning hundreds of Aikido techniques, but still be unable to protect yourself in a violent street attack.


Why take years to achieve something that may only take you months to learn? Well now you don't have to...
if you practise in the right way!



Tony Wilden 5th Dan Chief Instructor Arun Aikido Club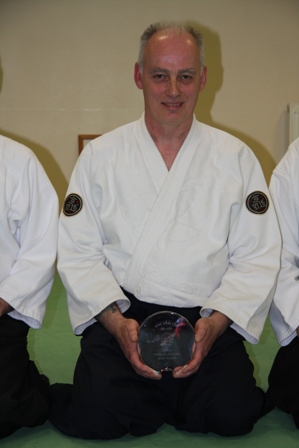 Tony Wilden has been studying the art of Aikido since 1985. In 1992 he founded the Arun Aikido Club in West Sussex. Tony has trained over 500 students, conducted 50+ grading seminars, and dozens of lectures, seminars and demo's.


Tony has achieved coaching qualifications from these organisations...


Martial Arts Commission (MAC), Ken Shin Kai Aikido Association (KSKAA), British Aikido Board (BAB), Bushinkan Martial Arts Association (BMAA), National Association for Karate and Martial Arts Schools (NAKMAS).
In 2010, Tony Wilden took intense training with Master Russell Stutely and qualified as a Pressure Point Self Protection Instructor


Tony has also studied ancient and traditional healing systems and holds qualifications in... anatomy & physiology, acupressure, reflexology, and applied kinesiology. He has given 1000's of health treatments since 1993.
What Aikido Lessons
Are You Attracted To?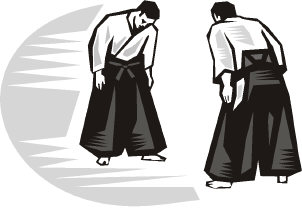 Here's are some of the different aikido lessons available to you...
Traditional Aikido Classes

All of the theory, principles, and techniques of Aikido Yoshinkan up to 1st Dan black belt level. You'll take gradings, achieve belt ranks, receive  certificates, and reach high levels of skill in the art of Aikido... fast!
Self Defence Seminars

Some of the best methods to protect yourself, your family, and general public from aggressive people. 3 simple moves for whatever the attack, the effective use of pressure points and how to develop massive power in your strikes!
Private Lessons

Traditional Aikido - Aiki Principles - Self Defence

Learn key Aiki principles to make your techniques more effective. For health, increased energy, self improvement, create harmony with others, self protection!

If you are studying a martial art and want your skills to be more effective, then this is for you. You'll learn the most effective pressure points, how to hit them for best results and how to double your striking power.
By invitation only, because of the devastating effects.


Private Aikido lessons can be designed to suit your exact needs. We can also visit you if you have a suitable venue or safe training environment.
Want local training in Bognor Regis UK? Visit... Arun Aikido Club