Arun Aikido Club Demonstration at the


Hotham Park Country Fair, Bognor Regis UK




Saturday 5th & Sunday 6th August 2017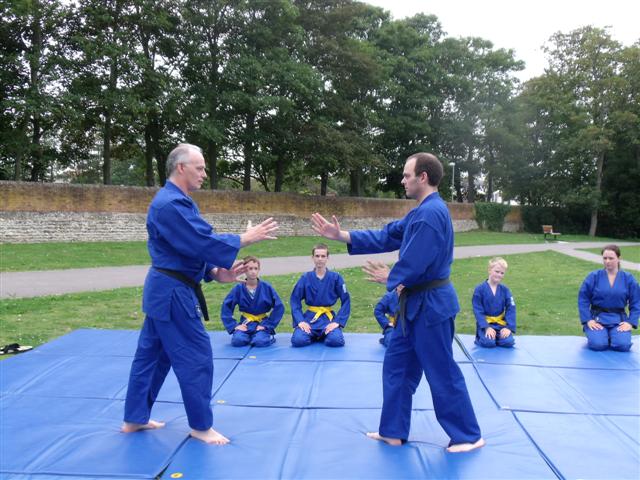 The Arun Aikido Club will be presenting the martial art of aikido to the general public on Saturday 5th and Sunday 6th August at the Hotham Park Country Fair in Bognor Regis, West Sussex UK. We will have a stall and gazebo both days between 11am-5pm where you can come and chat with us and learn some of the key aspects of this beautiful art.
On the Sunday our instructors and students will give a unique aikido demonstration near the bandstand at 11am-12noon... come and watch this amazing art in action!




Arun Aikido Club



Aikido Grading Photos 2012
The following Aikido grading photos were taken at Arun Aikido Club grading seminars that were held on 24th November 2011 and June 28th 2012 in Bognor Regis West Sussex UK.




Arun Aikido Club junior students line up to begin their grading seminar.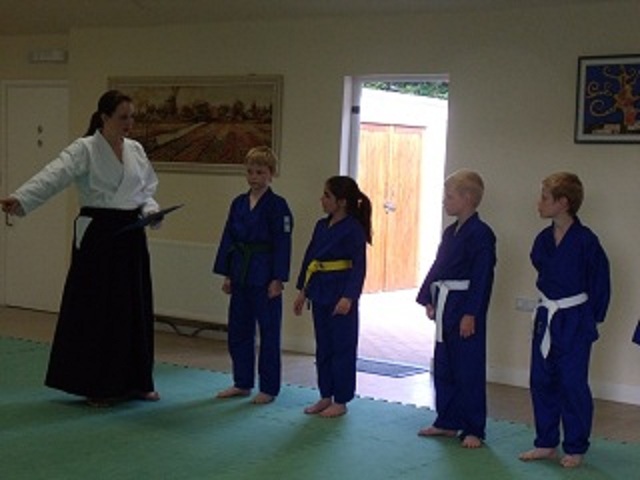 Students are given their final instructions from Sensei Natasha Wilden.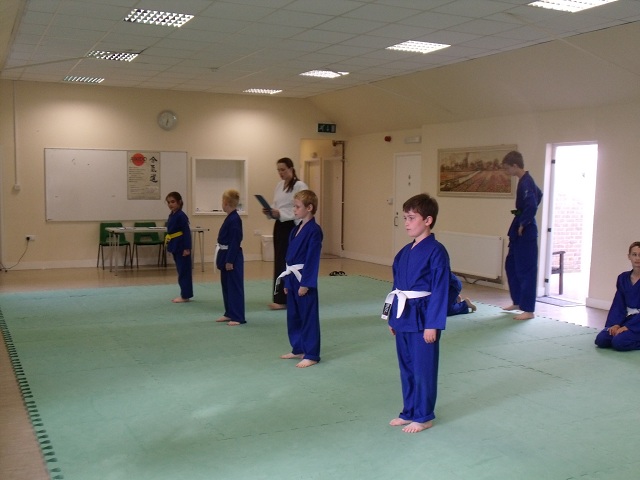 Aruna Gibson, Sammy Copeland, Daniel Copeland, and Jack Keane about to begin their practise of Kihon Dosa (basic movements).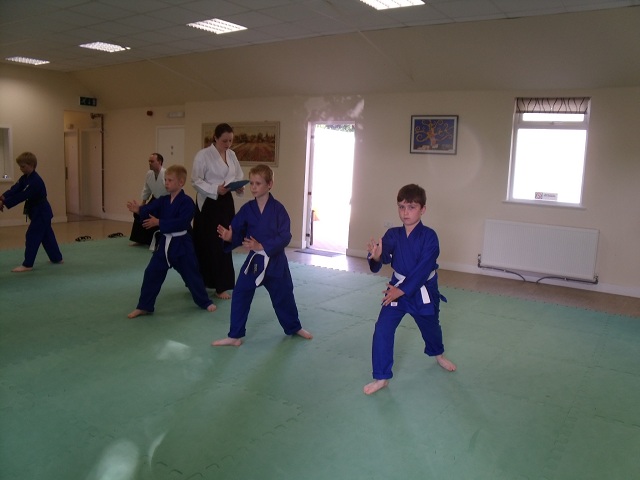 Students final practise of kihon dosa before their grading begins.
Aruna Gibson practises grading techniques with her uke Samuel Wilden.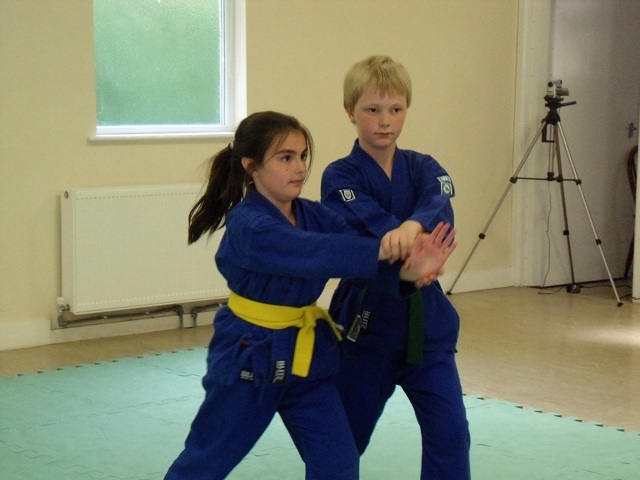 Aruna as she practises posture and focused power with Samuel.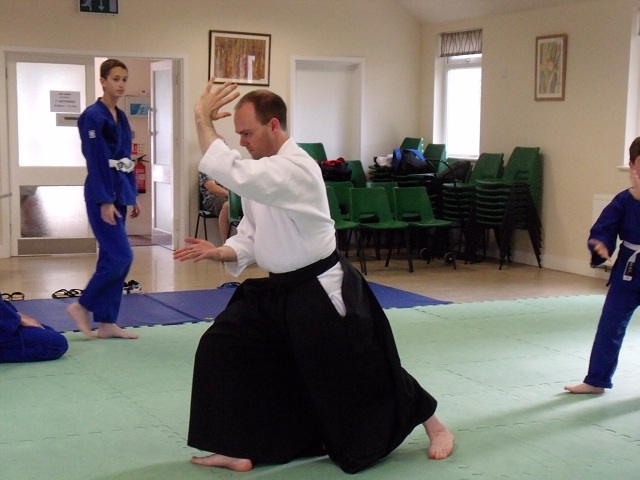 Sensei Robin Wilden shows students how to perform shumatsu dosa ni.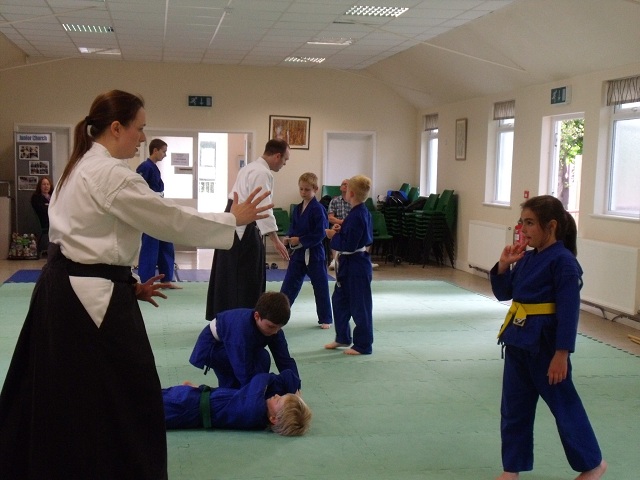 Sensei Natasha Wilden shows Aruna the finer points of migi hanmi kamae.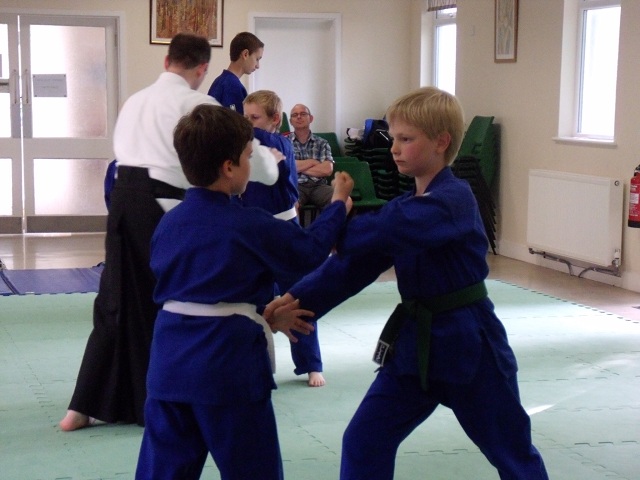 Jack Keane practises atemi (distracting strike) with uke Samuel Wilden.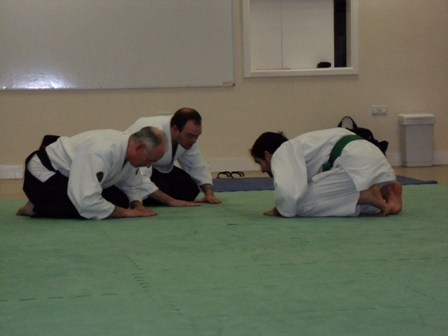 Arion Gadd receives his 6th kyu green belt award and certificate from his instructors Sensei Tony Wilden 4th Dan & Sensei Robin Wilden 2nd Dan
Sensei Tony Wilden, Arion Gadd, Sensei Robin Wilden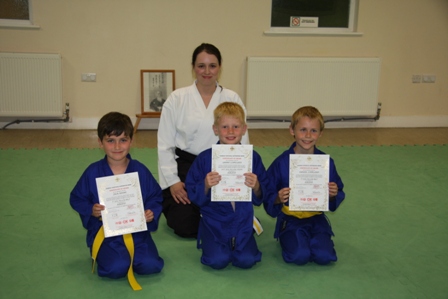 Jack Keane, Sammy Copeland, and Daniel Copeland with their grading certificates that were awarded by Sensei Natasha Wilden 1st Dan
Sensei Natasha Wilden and some of her junior students.
Tony Wilden, Natasha Wilden, Robin Wilden. James Hurren, Robert Bradbury, Christopher Bradbury, Samuel Wilden, Jack Keane, Sammy Copeland, and Daniel Copeland.
Arun Aikido Club Gallery Pages...
Arun Aikido Club Gallery...
1 2 3 4 5 6 7 8 9
If you are interested in training with us please visit...
Arun Aikido Club