Unique Aiki
Peace Week
2013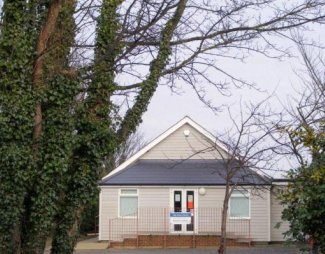 Aiki Peace week 2013
Arun Aikido Club Dojo
Bognor Regis West Sussex UK
Pictures & video of Aiki Peace Week 2013 were taken on 19th Sept. 2013. Unique classes offered by the Arun Aikido Club in Bognor Regis West Sussex UK.
International Aiki Peace Week allows the aikido community to celebrate global peace, and offer Morihei Ueshiba's remarkable vision to the world.
This gives the Arun Aikido Club an opportunity to increase public awareness of Aikido as a joyful practice of harmony, compassion, and non-violence. We offer unique classes that teach aiki principles to manage conflict and prevent violence.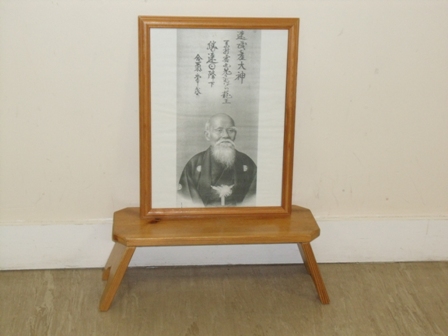 Master Morihei Ueshiba - Founder of Aikido
The Arun Aikido Club hosted their 3rd special Aiki Peace Week classes to the community... and it was our busiest year yet!
Our juniors certainly took the opportunity to be more relaxed and less disciplined, and the class was filled with fun and laughter.
Our adult class was packed, and we were honoured to have instructors and students visit us from two other clubs...
Sensei Piers Cooke 7th Dan from Coldharbour Aikido Club, who are based near Dorking in Surrey Uk, and Sensei Neil Starks 4th Dan from Ryusui Ryu Martial Arts, who are based in East Grinstead in Sussex UK.

Sensei Robin Wilden 2nd Dan is the adult class instructor for the Arun Aikido Club, and welcomed and thanked instructors and students.

NB no pictures of juniors this year as some of our parents requested no images taken of their children. Next time we will separate students :)
See below for a 1 hour video of this unique event!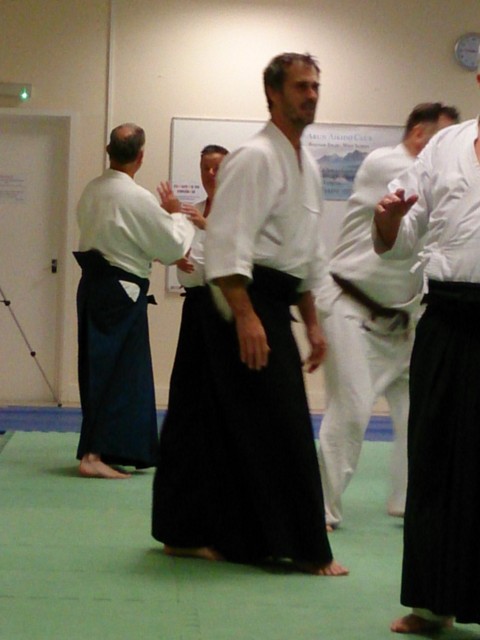 Sensei Piers Cooke 7th Dan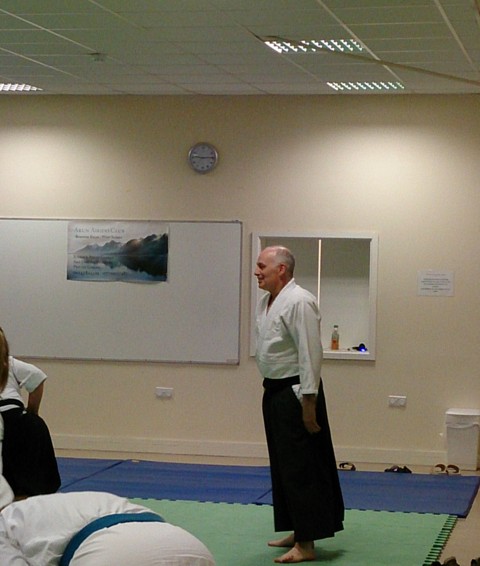 Sensei Tony J. Wilden 5th Dan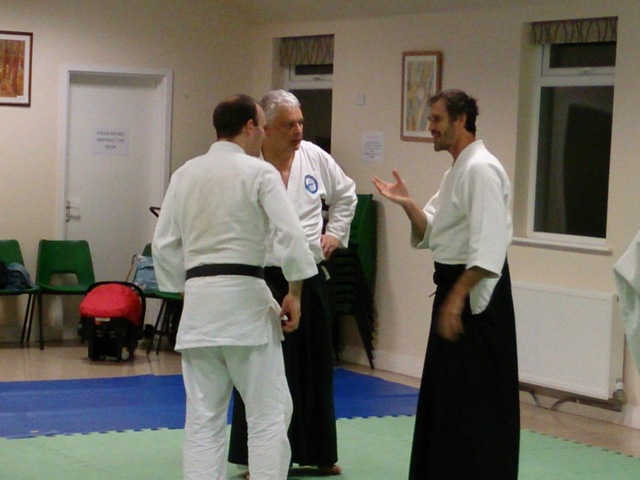 Instructors discussing technical details.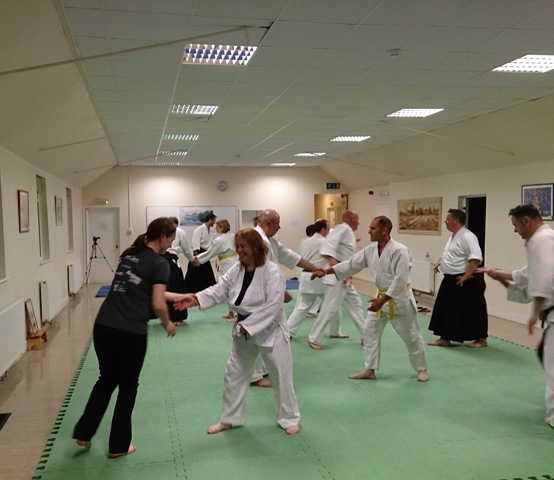 Josephine Wilden enjoying training with a new Arun Aikido Club student.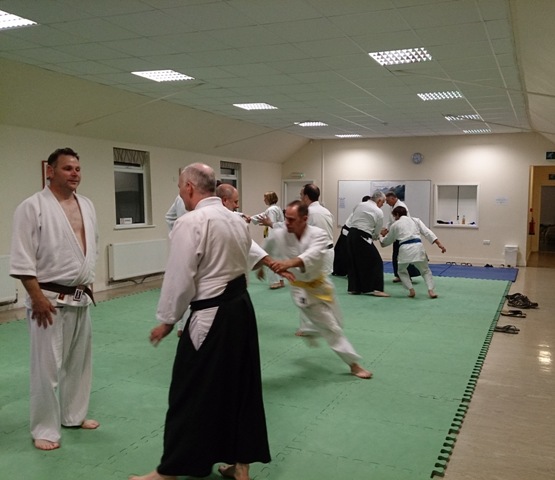 Sensei Tony discusses partner training details with Kevin Attrill.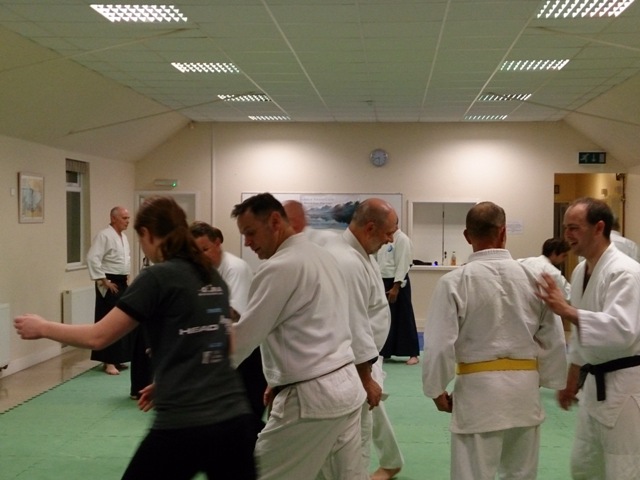 Sensei Robin and Kevin enjoying assisting our students.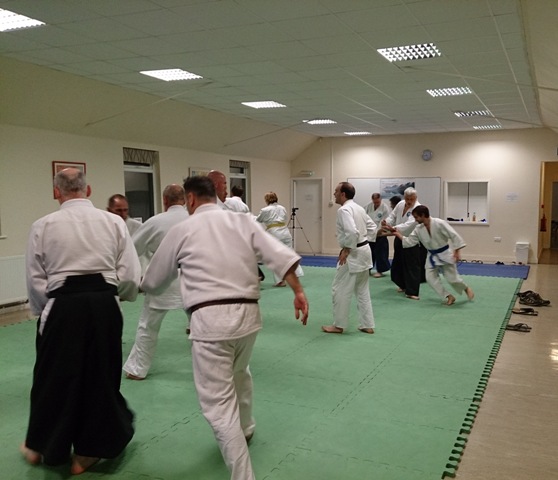 Instructors and students working on partner exercises.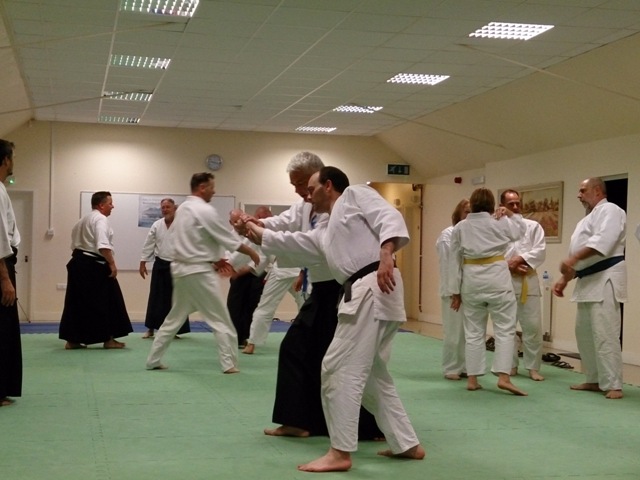 Sensei Robin on the receiving end of shihonage.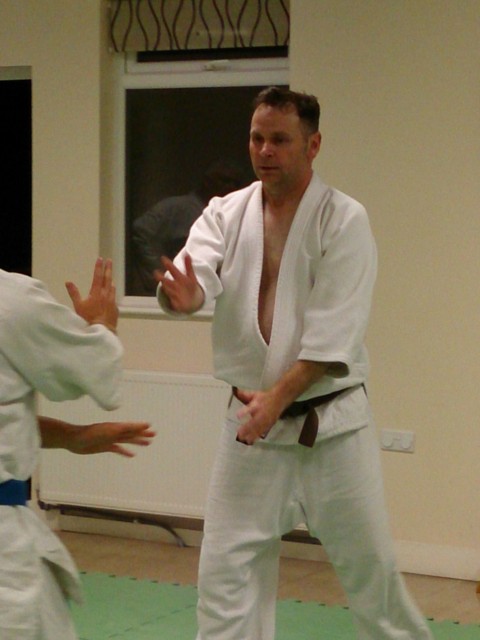 Kevin Attrill in kamae and prepared.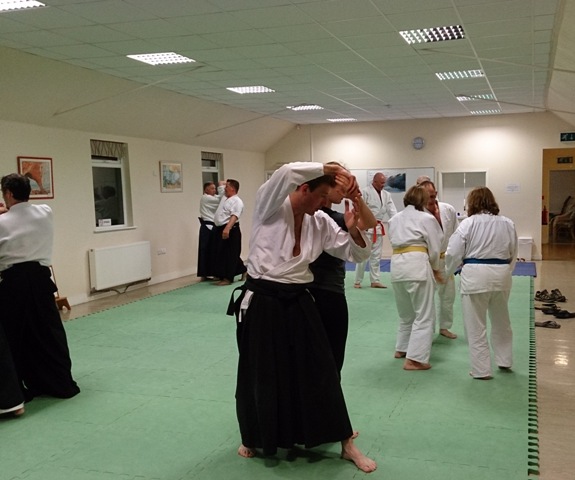 Shihonage Practised carefully with new student.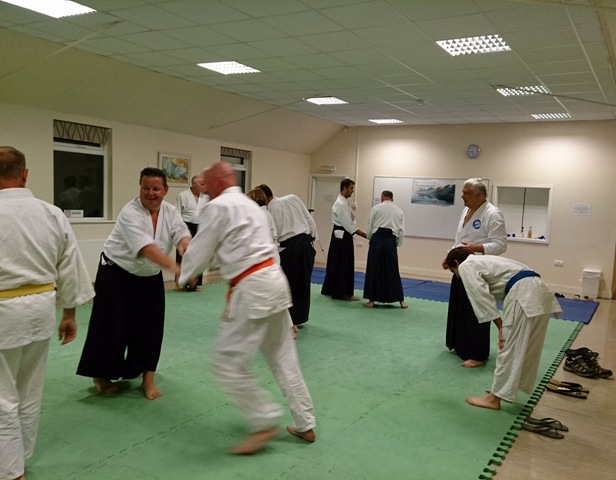 Students enjoying their training.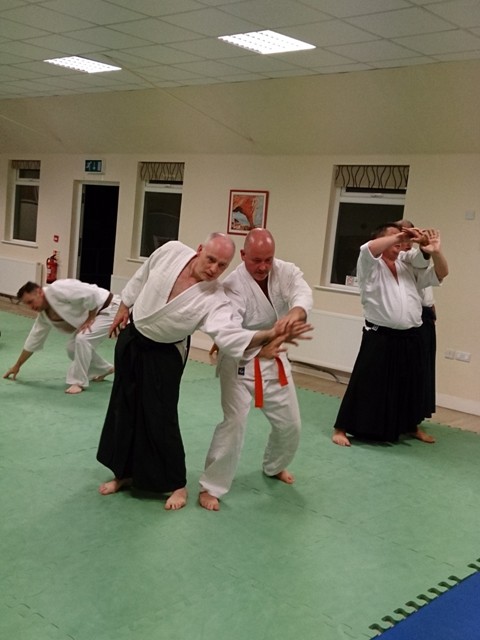 Sensei Tony has his balance taken in shihonage.
Sensei Robin is about to be thrown with shihonage.
Many thanks to instructors and students for their generous donations that have been sent to Aiki Extensions for their excellent peace work.
Arun Aikido Club Gallery
1
2
3
4
5
6
7
8
9
10
11