Arun Aikido Club



Information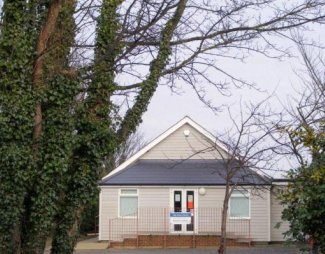 Dojo/Venue

Holy Cross Community Centre,
330 Chichester Road,
North Bersted, Bognor Regis,
West Sussex UK

Aikido Classes

Thursdays 6.00-7.30pm
Juniors (7+) £20 monthly or £7 per class

Thursdays 7.30-9.15pm
Adults (16+) £30 monthly or £10 per class
Instructors

Tony Wilden 5th Dan
Robin Wilden 3rd Dan
Natasha Hadwick 2nd Dan

Welfare Officer

Kate Jackson


Club Secretary

Josephine Wilden

Club HQ Address

Arun Aikido Club
98 Linden Road,
Bognor Regis,
West Sussex
PO21 2BD UK

Telephone

01243 824329
07709 557487

Email

arunaikidoclub@aikido-health.com

Website

www.arunaikidoclub.co.uk 

Membership/Licence/Insurance

£20 per year

Training Uniforms

Juniors 3'5"-5'0" - £25.00 
Adults 5'0"-6'3" - £35.00  
Belts - £5.00
(martial arts equipment catalogue available on request)

Grading Fees

Yellow £10 - Green £15 - Blue £20 
Orange £25 - Brown £30 - Black £40

Self Defence Seminars

3 Hours - £20

Private Lessons
Option 1
(venue, mats, and experienced training partner supplied)

1 person £50 (1.5hrs) £90 (3hrs)
2-6 people £90 (1.5hrs) £160 (3hrs)
Option 2
(we visit your venue + travel time/costs)

max 10 students £150 / max 20 students £250 - 2 hour seminar


Aiki Warrior Training Camps

Adults - £10 for 2 hours - max 10 people
(outdoor training by invitation only)

Pdf Ebooks
Written by Tony Wilden to be read on any device.

Aikido Success Blueprint - 2 ebook/video/audio collection $27

Optimum Health Secrets - 5 ebook collection $27

Self Defence Secrets - 6 ebook 1 video collection $27 

Please Note
Some of our fees can be reduced in certain cases of need.
We do occasionally hold special offers and promotions
Arun Aikido Club
Information
Information - General Rules - Grading Syllabus
Picture History
1 2 3 4 5 6 7 8 9
Has this page been useful to YOU? It may benefit other people too! Please pass it on and Share via the Link Bar on the Left of your screen... thanks!
Sick of the Elite Control System?